---
Good move……
'No child of God should ever suffer such horror': US military fires 59 Tomahawk cruise missiles on Trump's orders at Homs airfield where Syrian dictator Assad launched chemical attack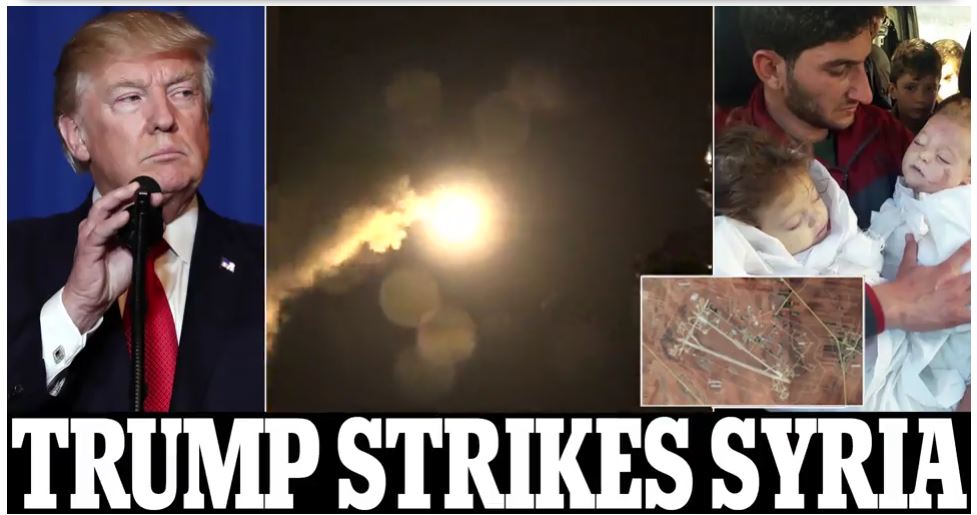 America has launched airstrikes against a Syrian air base, firing more than 50 Tomahawk missiles (centre) at the al-Shayrat military airfield (bottom right, from above and, top right, after the strike) near Homs at 8.45pm (EDT) on Thursday.
Officials confirm that no fixed wing aircraft were involved. The move comes just hours after President Trump (left) denounced this week's horrific chemical weapons attack as an 'egregious crime', saying 'it shouldn't have happened.
And it shouldn't be allowed to happen.' But the military action has already sparked a furious response from Vladimir Putin, who this morning called the airstrikes an 'illegal act of aggression'.
The Russian President, who has backed Syrian President Bashar al-Assad militarily, warned of grave damage to relations between Washington and Moscow which are already 'in tatters'.