---
Pretty much out there in the open isn't he?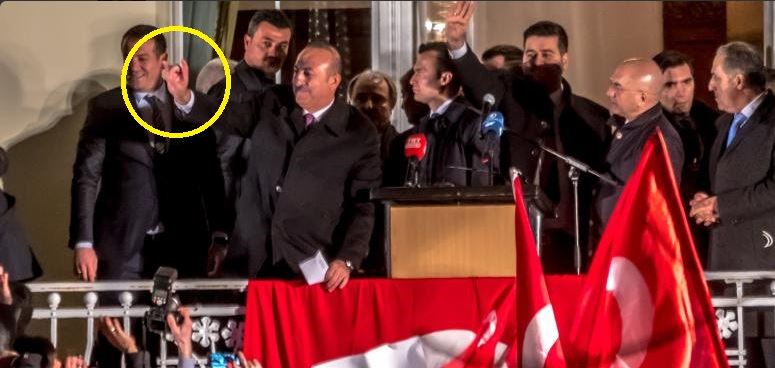 'Holy wars will soon begin in Europe' Turkey's foreign minister issues grave warning to EU
TURKEY has increased tensions with Europe after the country's foreign minister said the continent is heading towards a holy war.
Mevlut Cavusoglu, 49, who has been part of Recep Tayyip Erdogan's administration since December 2013, also stoked the tense relations with the Netherlands following their general election which took place yesterday.
Mr Cavusoglu fanned an already volatile situation when he said all the Dutch parties running for election shared the same anti-Islamic views held by Geert Wilders, who is head of the PVV, and so it did not matter who won.
The Netherlands' incumbent prime minister Mark Rutte successfully fended off the challenge of Mr Wilders who had stood on an anti-EU, anti-Muslim ticket.
Throughout the campaign Mr Rutte had steadfastly refused to work with Mr Wilders due to his views.
Speaking at a rally in the southern city of Antalya, Mr Cavusoglu said: "Many parties have received a similar share of votes. 17 per cent, 20 per cent, there are lots of parties like this, but they are all the same.
"Now the election is over in the Netherlands… when you look at the many parties you see there is no difference between the mindsets of Geert Wilders and social democrats in the Netherlands. They all have the same mindset… That mindset is taking Europe to the cliff. You have begun to collapse Europe. You are dragging Europe into the abyss. Holy wars will soon begin in Europe."