---
I was very proud and honored to have met Fr.Naddaf in Nazareth while touring Israel with Brian of London and Tommy Robinson last year November.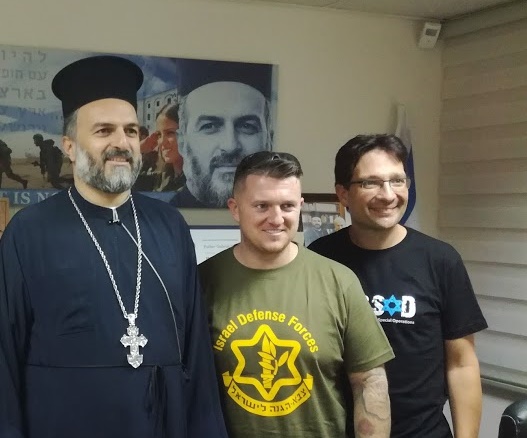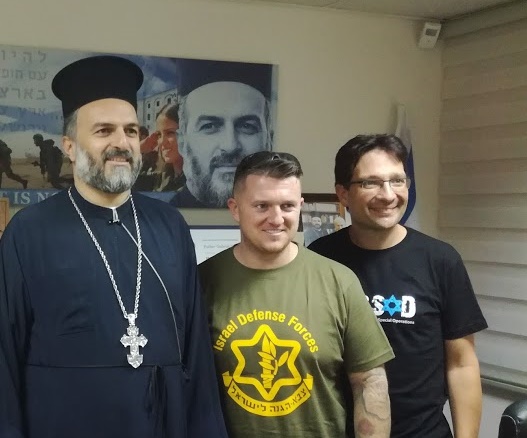 Chilean Palestinians Threaten to Boycott Christians Over Anti-Bds Meeting
Palestinians in Chile threatened to boycott a local Christian organization over a scheduled meeting with the Israeli Christian-Zionist leader Father Gabriel Naddaf.
Last week, Naddaf, the head of the Christian Empowerment Council, was on a tour of the South American country, sponsored by the local JNF-KKL chapter and the Zionist Federation of Chile, to speak out against the Boycott, Divestment, Sanctions movement.
He was scheduled to meet with the leaders of ACN-Chile, a Catholic charity organization, and with the head of the Benedictine Monastery in Santiago. However, Palestinian groups said they would take action to financially harm the Christian groups for meeting with the Israeli representative against BDS. The Christian organizations eventually bowed to the pressure and canceled the meeting.
"We must never surrender to extremists, and with all the love we have, we must not give up hope, but we must be smart," Naddaf, the next day, told a group of religious leaders, the head of Chile's Jewish community and members of the Chilean government, about the threat of the boycott. "We must not bury our heads in the sand and simply toss out pleasant-sounding slogans. We have to rise up and take action. We are the silent majority and it is the extremists who are taking all the actions. And now is the time to change our approach."
Naddaf, who encourages Christian Israelis to enlist and integrate into the larger Israeli society, said that the religious leaders need to get deeper into the hearts and minds of the common people in order for them to make a difference for the good.
Chile is home to about half a million Palestinians, most of them Christian, who immigrated when the Ottomans ruled the Holy Land.