---
Real classy, I hope that he tries to enter the US sometime soon, US Secret Service waiting for him.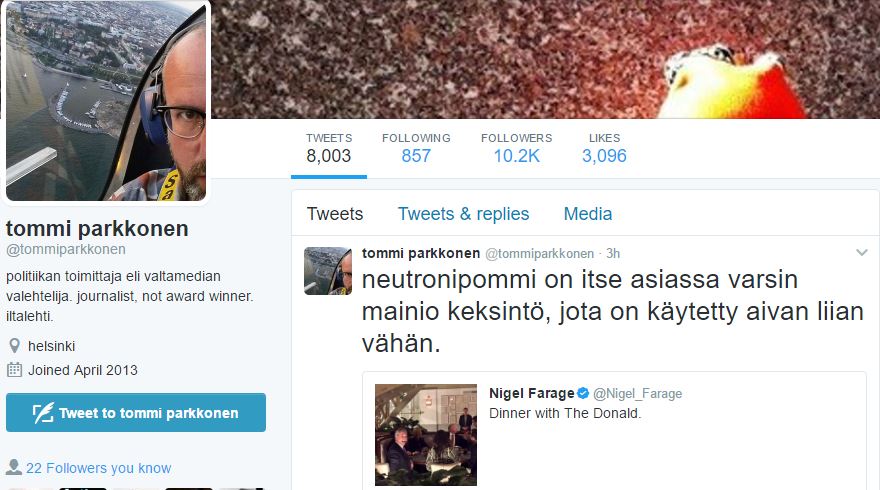 This tweet with this picture of President Donald Trump, his daughter Ivanka and Nigel Farage eating dinner yesterday. He presumably wants to murder all of Washington as well. He works for the large Finnish tabloid paper Iltalehti.
The neutron bomb is actually quite a great invention, which has been used far too little. 
H/T: Kumitonttu
NOTE: He's also listed as a nominee for Finland's journalist reward, equivalent to the Pulitzer prize:
Iltalehti's Tommi Parkkonen nominated for Bonnier's Great Journalist Award
Iltalehti's policy journalist Tommi Parkkonen story on Stockholm Finnish Ambassador Jarmo Viinanen harassment fuss has been nominated for the story of the year.