---
The human wrecking ball in action once again……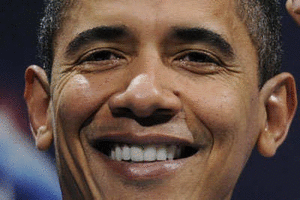 EXCLUSIVE: At least 18 MORE Guantanamo detainees to be freed within days as Obama starts mass transfer of fanatics who have threatened to bomb and behead Americans
DailyMail.com has learned that at least 22 of the 59 Guantanamo Bay detainees should be transferred before January 20; four were moved on Thursday
Move would mean more than a third of the detainees leaving U.S. custody before Donald Trump takes office 
Trump has already warned President Obama against moving any of those there saying they are 'dangerous'  
DailyMail.com lists every detainee still held at Cuban facility first opened in 2002 – including one who threatened to behead a guard but is cleared to go
Transfer scheme lets other countries take responsibility for the detainees but critics say supervision is minimal and some have returned to terror
Those freed on Thursday were four Yemenis sent to Saudi Arabia  
Previously freed detainees have returned to the jihad, including at least four members of group which says it carried out Charlie Hebdo massacre in Paris
President Obama is planning to transfer at least 18 more Guantanamo Bay detainees within days after announcing that four prisoners are being sent to Saudi Arabia, DailyMail.com has learned.
The group being released will be drawn from those held at Guantanamo – who include an accused senior al Qaeda bomb-maker, the terror group's top financial manager, and two intended 9/11 hijackers, who have all been held in the Cuba-based U.S. detention facility for more than a decade.
According to a military source briefed on the process, as total of 22 detainees are being prepared for transfer out of the camp, also known as Gitmo, before January 20.
On Thursday afternoon, the Pentagon announced the 'transfer' of four detainees to Saudi Arabia –  Yemenis Salem Ahmed Hadi, Mohammed Ghanim, Mohammed Bawazir, and Abdullah al Shabli.
A source told DailyMail.com there will be three more sets of transfers before Obama leaves office on January 20.