There is no peaceful solution with people poised to eliminate you once they get the upper hand.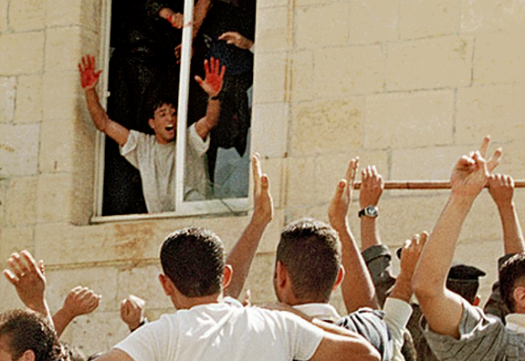 The Jewish community's slavish devotion to the PLO stemmed from two sources. First, by insisting that the PLO is a credible force, the American Jewish community has been able to keep peace in its ranks, which are populated overwhelmingly by leftists.
Our world: The PLO's zero-sum game
Members of the peace movement hoped the PLO's war with Israel could be resolved through compromise. Proponents of peace with the PLO hoped that Yasser Arafat and his terrorist minions weren't truly committed to Israel's destruction.
In 1992, the peace camp took over the government. Under the leadership of then prime minister Yitzhak Rabin and then foreign minister Shimon Peres, hope became the basis for Israel's national security strategy. That strategy was followed by every Israeli government since. The basic idea was clear enough. In exchange for land and guns and legitimacy, Arafat and his goons would be domesticated.
This is important for Israel to understand because the clock is ticking. Obama's onslaught has made clear that the Democratic Party no longer supports Israel. Like the PLO, Obama and his advisers view the PLO's conflict with Israel as a zero-sum game and they have cast their lots with the terrorists against the Jewish state.
It is to be expected that under the leadership of former president Obama and Ellison the Democrats will expand the openness of their hostility to Israel.
Under these circumstance, Israel has but two years – until the mid-term congressional elections when the Democrats may be empowered in Congress – to decide what it wants to do with Judea and Samaria.