State suicide……….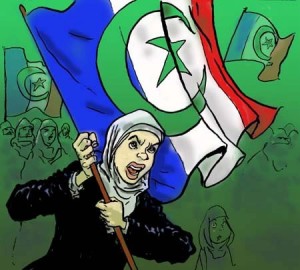 Islamists Attack Christmas, but Europeans Abolish It
by Giulio Meotti

A statue of the Virgin Mary was ordered taken away by a court in the French municipality of Publier. Senator Nathalie Goulet slammed the judges as "ayatollahs of secularism".
A German school in Turkey just banned Christmas celebrations: the school, Istanbul Lisesi, funded by the German government, decided that Christmas traditions and carol-singing would no longer be allowed. A Woolworth's store in Germany scrapped Christmas decorations telling customers that the shop "is now Muslim".
Europe is already mutilating her own traditions "to avoid offending Muslims". We have become our own biggest enemy.
Muslims are also reclaiming "the mosque of Cordoba". Authorities in the southern Spanish city recently dealt a blow to the Catholic Church's claim of ownership of the cathedral. Now Islamists want it back.
The final result of Europe's self-destructive secularism could seriously be a Caliphate.
"Everything is Christian", Jean-Paul Sartre wrote after the war. Two thousand years of Christianity have left a deep mark on the French language, landscape and culture. But not according to France's Minister of Education, Najat Vallaud-Belkacem. She just announced that instead of saying "Merry Christmas", state officials should use "Happy Holidays" — clearly a deliberate intent to erase from discourse and the public space any reference to the Christian culture in which France is rooted.
Jean-François Chemain called it the "eradication of any Christian sign in the public landscape". A year ago, the controversy was ignited in the French town of Ploermel, where a court decided that the statue of Pope John Paul II, erected in a square, had to be removed for violating "secularism".