Dr.Gerstenfeld's article on the hypocrisy around Castro's death, (a much shortened version was published in Algemeiner) republished here with the author's consent.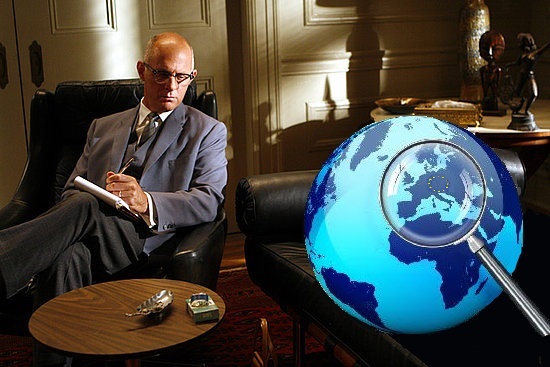 LEADING HYPOCRITES PRAISE CASTRO AND CONDEMN ISRAEL
Manfred Gerstenfeld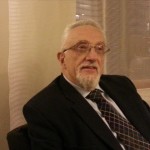 When Fidel Castro, Cuba's longtime ruler, died in December 2016, the Washington Post published an opinion article on his multiple crimes. The author wrote that Castro "killed political rivals, used firing squads to kill thousands of Cubans, sponsored terrorism, allied himself with the worst dictators on earth, built concentration camps and prisons at an unprecedented rate, filling them to capacity, incarcerating a higher percentage of his own people than most other modern dictators, including Stalin, condoned and encouraged torture and extrajudicial killings." In response to the situation, twenty percent of his people fled into exile.1 The U.S State department's designation of Cuba as a state sponsor of terrorism was only rescinded in 2015, seven years after Castro left Cuba's presidency.2
We have not been able to find an estimate by human rights organizations of how many tens of thousands were killed without due process during his years of rule as Cuba's Prime Minister or President (respectively 1959-1976, and 1976 to 2008).. Yet, the length of his time in power and the crimes committed should have made him an ideal ongoing target for reporting the major human rights violations that occurred under his rule.
It was thus to be expected that on the occasion of Castro's death a large array of democratic governments, politicians and others would point out the deceased Cuban leader's criminality. In reality though, reactions to Castro's death fall into three categories: those that are positive, negative and the ones which are neutral or circumspect.
As far as those negative toward Castro, the strongest reaction came from Donald Trump. He said: "Today, the world marks the passing of a brutal dictator who oppressed his own people for nearly six decades. Fidel Castro's legacy is one of firing squads, theft, unimaginable suffering, poverty and the denial of fundamental human rights."3 Senator Ted Cruz said "Fidel Castro's death cannot bring back his thousands of victims, nor can it bring comfort to their families. Today we remember them and honor the brave souls who fought the lonely fight against the brutal Communist dictatorship he imposed on Cuba."4
The list of those who had positive things to say about Cuba's cruel ruler is far longer. Only a few examples can be given in this article. Russian president, Vladimir Putin, said, "Fidel Castro was a sincere and reliable friend of Russia. He made an enormous contribution to the formation and development of Russian-Cuban relations, close strategic cooperation in all fields."5
South African President Jacob Zuma had warm words, thanking the Cuban leader for his help and support in the struggle to overthrow apartheid. "President Castro identified with our struggle against apartheid. He inspired the Cuban people to join us in our own struggle. As a way of paying homage to the memory of President Castro, the strong bonds of solidarity, cooperation and friendship that exist between South Africa and Cuba must be maintained and nurtured."6
Michael D. Higgins, president of Ireland said "Fidel Castro will be remembered as a giant among global leaders whose view was not only one of freedom for his people but for all of the oppressed and excluded peoples on the planet."7 President Mahmoud Abbas of the Palestinian Authority hailed late revolutionary Cuban president as a leader 'who spent his life fighting for causes of justice.'8
Justin Trudeau, Prime Minister of Canada, whose father had a lifelong relationship with Fidel Castro, whitewashed him. His comments on Castro were more positive than those of most Western leaders saying: ""Fidel Castro was a larger than life leader who served his people for almost half a century. A legendary revolutionary and orator, Mr. Castro made significant improvements to the education and healthcare of his island nation."9
This statement sparked a great deal of criticism in Canada. After the public outcry, Trudeau decided not to attend Castro's funeral.10 Spain's Prime Minister, Mariano Rajoy sent his condolences to Cuba's government and people via Twitter, where he described Castro as "a figure of historic significance".11
Jean-Claude Juncker, President of the European Commission tweeted: "with the death of Fidel Castro, the world has lost a man who was a hero for many."12 Jimmy Carter, former US president said, "Rosalynn and I share our sympathies with the Castro family and the Cuban people on the death of Fidel Castro."13
Jeremy Corbyn, leader of the UK's Labour Party, whose mixed up judgments have been exposed many times in the past year, said, "Fidel Castro's death marks the passing of a huge figure of modern history, national independence and 20th century socialism."14 The Labour Party sent Emily Thornberry, shadow Foreign Secretary, to attend the funeral.15
The US Black Lives Matter inciter movement, which falsely accuses Israel of genocide, praised Fidel Castro saying, "Although no leader is without their flaws, we must push back against the rhetoric of the right and come to the defense of El Comandante."16 For these hypocrites the lives of the many Cuban people Castro killed apparently didn't matter.
The third group consists of the more neutral or circumspect statements. The UN Secretary General, Ban Ki-moon said, "At this time of national mourning, I offer the support of the United Nations to work alongside the people of the island."17 French socialist President François Hollande mourned the loss of a major figure on the world stage and welcomed the rapprochement between Havana and Washington, while noting concerns over human rights under the Castro regime. "Fidel Castro was a towering figure of the 20th century. He incarnated the Cuban revolution, in both its hopes and subsequent disillusionments," Hollande said.18
France however felt the need to be represented at the funeral. It sent Ségolène Royal, the socialist Minister of Ecology. While in Cuba she stated that "there are no political prisoners in Cuba" and referred to Castro's regime as a "democracy." The French government was afterwards forced to clarify these controversial, or better said, blatantly false comments.19 20
One only has to compare them with Trump's statement to see how President Obama hid the truth: "History will record and judge the enormous impact of this singular figure on the people and world around him."21 To make sure that the President's avoidance of the truth was not misunderstood, John Kerry, US Secretary of State said, "We extend our condolences to the Cuban people today as they mourn the passing of Fidel Castro. Over more than half a century, he played an outsized role in their lives, and he influenced the direction of regional, even global affairs."22
The above list of hypocritical statements — with the exception of the tellers of truth Trump and Cruz — reflects the sorry state of the world. Among those positive or neutral about Castro are leading critics of Israel. They condemn the building of a few houses over the green line. At the same time they are either positive or neutral about a man responsible for mass killings, huge abuses of human rights and massive export of terrorism.
FOOTNOTES: