Trump got wind of it…..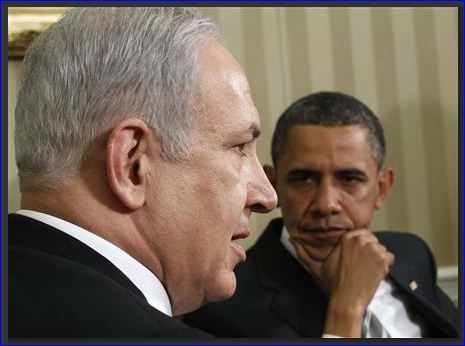 US abstains in vote on settlements…….thanks to the bastard Obama…..
Israel accuses Obama of anti-Israeli 'shameful move' at UN
JERUSALEM — An Israeli official on Friday accused President Barack Obama of colluding with the Palestinians in a "shameful move against Israel at the U.N." after learning the White House did not intend to veto a Security Council resolution condemning settlement construction in the West Bank and east Jerusalem the day before."President Obama and Secretary Kerry are behind this shameful move against Israel at the U.N.," the official said. "The U.S administration secretly cooked up with the Palestinians an extreme anti-Israeli resolution behind Israel's back which would be a tail wind for terror and boycotts and effectively make the Western Wall occupied Palestinian territory," he said calling it "an abandonment of Israel which breaks decades of US policy of protecting Israel at the UN."

[U.S. declines to veto U.N. Security Council resolution for Israel to stop Jewish settlement activity]

Earlier he said Israel's prime minister turned to President-elect Donald Trump to help head off the critical U.N. resolution.

Although the U.S. opposes the settlements, it has traditionally used its veto power as a permanent member of the Security Council to block resolutions condemning Israel, saying that disputes between Israel and the Palestinians must be resolved through negotiations. But after eight years of failed peace efforts during the Obama Administration, Israel has expressed concern the outgoing president would take an audacious step to leave his mark on the region. In recent weeks, the White House had been especially secretive about its deliberations.