Revenge of the Obama…..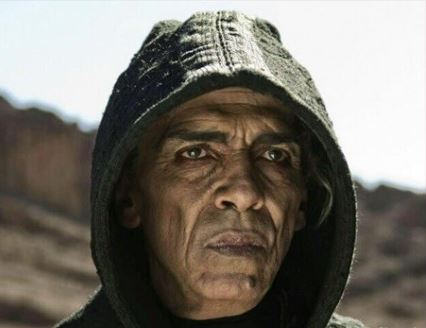 John McNesby, president of the Fraternal Order of Police's chapter in Philadelphia, lashed out at the Obama administration over the appointment, calling it "Obama's goodbye present to police across the nation."

"That's just the old kick in the teeth to the cops,"
Obama Appoints Cop Killer Mumia Abu-Jamal's Attorney to 6-Year Civil Rights Post
In a move that has already sparked a backlash among law enforcement groups, President Barack Obama on Thursday appointed Debo Adegbile, a former attorney for convicted cop killer Mumia Abu-Jamal, to a six-year post on the U.S. Commission on Civil Rights. The eight-member commission consists of four members appointed by the president and four appointed by Congress. Unfortunately, the six-year appointments are not subject to Senate confirmation.
Mr. Adegbile worked at the NAACP Legal Defense and Educational Fund when he represented Abu-Jamal in the appeal of his conviction and death sentence for the notorious 1981 shooting death of Philadelphia police officer Daniel Faulkner. Abu-Jamal's sentence was reduced to life in prison.

The case prompted the Senate to reject Mr. Adegbile's nomination in 2014 when Mr. Obama appointed him to lead the Justice Department's office on civil rights. Some Democrats joined Republicans in voting down the selection at that time.
According to PJ Media's J. Christian Adams, "while [Adegbile was] overseeing the NAACP LDF, the organization offered legal representation to Mumia Abu-Jamal, the murderer of Philadelphia police officer Danny Faulkner." At the time, Adams called Obama's "ultra radical pick" to lead the Justice Department's Civil Rights Division an "in-your-face nomination." You can watch a video of LDF lawyers addressing a pro-Mumia crowd here.
More here.  H/T: Christine Brim