I'm glad Benny put "Arab Spring" in quotation marks, because it never was really a democratic movement, but a Muslim Brotherhood spearheaded drive to topple secular Arab dictatorships and substitute them with their own Islamo-dictatorships.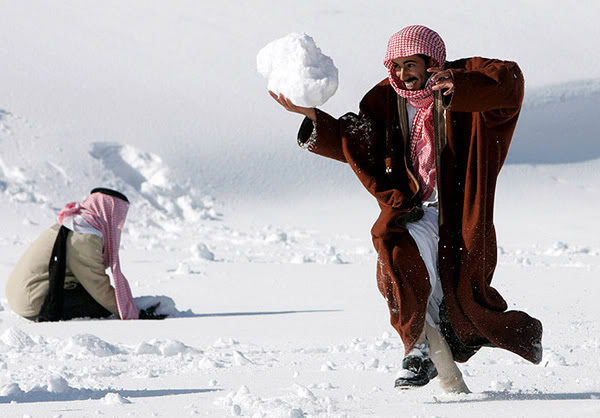 Analysis: Is the next 'Arab Spring' implosion around the corner?
The alarm bells sounding the impending youth revolt is perhaps the central takeaway from the UN's report released Tuesday on the herculean challenges facing Arab states across the Middle East.
The report's findings on the increasing restlessness of Arabs aged 15-29 will surely be on the Israel security establishment's radar screen.
"Current estimates indicate that the number of inhabitants living in countries vulnerable to conflict in the Arab region is expected to rise from around 250 million in 2010 to over 350 million in 2020. That number is expected to double by 2050," write the authors of the 2016 Arab Human Development Report. "The number of Arab countries affected by conflict increased from five in 2002 to 11 in 2016."
The causes of the Arab Awakenings that began in 2011 – or the currently less popular term Arab Spring – are alive and kicking in the Islamic heartland and North Africa. The UN reports outlines six sectors that could exacerbate the already widespread instability in the region.
The factors are: "scant suitable job opportunities, weak political participation, poor-quality healthcare and education services, mismanagement of social diversity, the prevalence of inherited concepts and practices that promote gender inequality; and prolonged conflicts that undermine society of development gains."
If Arab leaders – monarchs and authoritarian military leaders – cannot address the factors blocking progress for young Arabs, the reports predicts "they will become a potent source of protracted social instability threatening human security."
To further stress the dangers ahead, The Economist wrote on Tuesday: "Arabs make up just 5% of the world's population, but they account for about half the world's terrorism and refugees."