Of course they don't accept you, nor should they….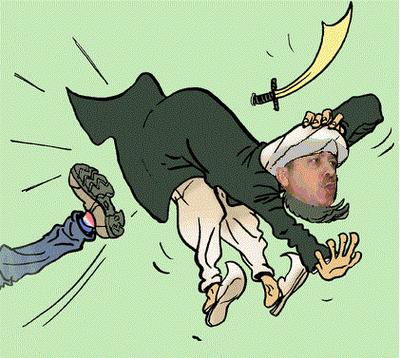 That said, I don't accept either of you as well. In fact, I wish that the leaders of the EU and all of its more die hard sycophants would migrate to Turkey or to any other dictatorship on the planet, and leave us all alone.
Turkey hits back at EU over migrant deal collapse as it blasts 'you don't accept us'
THE MIGRANT deal is on the brink of collapse with Turkey threatening to release thousands of migrants across the sea every day to Europe – but Ankara has blamed Brussels labelling the Commission "inhumane".
GETTY
Jean-Claude Juncker and the EU Commission has been "inhumane" in Turkey
EU leaders, including Jean-Claude Juncker, have been blasted by the Turkish government as the one-for-one migrant agreement teeters on the verge of implosion.
This week, the ruling AK Party leader, President Recep Tayipp Erdogan, said if the deal under which his country stops migrants crossing the Aegean Sea fails, he will allow the four million migrant population to continue on to EU nations – including Britain.
Turkish government officials have lambasted the leaders in Brussels after claiming they are getting away with making the nation look like a chaotic country, when the real reason the deal is failing can be found in the bloc.
Since 2014 Syrian migrants have been surging over the border to Turkey and onward to Europe.
AK party politicians are fed up with being seen as the "bad guys" and what they call "misunderstanding" around Middle Eastern politics.
Yahya Topdag, President of the Migration Commission for Erdogan's Government revealed the staggering cost of keeping the migrants, as he admitted fury is growing in his country – and it is directed right at the EU.
The Turkish government claims to be funding 30 camps which cost $3m (£2.4m) per month each in running costs.