It ruined her narrative, that only a Paleostinian is a victim, must delete any reference to such a thing as an Israel victim of Paleostinian terror….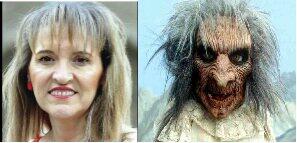 Truth be told, Irish politicians are the worst of the worst, siding with evil, the evil of jihad. They have bitten into the myth that Arabs and the Irish share a similar history, while in fact, the Irish never had a claim on the UK, their story is closer to that of the Jews of Palestine (the original Palestinians) before the Yeshuv became the nascent Jewish state of Israel.
Why has member of #EU @M_AndersonSF a former convicted terrorist blocked me, a survivor of terrorism? My feelings are hurt. @brianoflondon pic.twitter.com/Mt1RBnmNDV

— (((Kay Wilson))) (@kishkushkay) November 28, 2016
NOTE: How dare Kay ruin their narrative by getting hacked to pieces….