While it's obvious that not all Moroccans are of a criminal mindset, far too many of their numbers are, so I can be forgiven in feeling sympathetic to Geert Wilders' question of "more or less Moroccans in the Netherlands? to his constituency.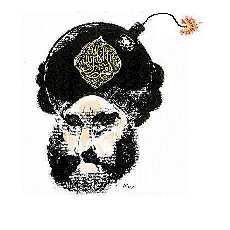 Moroccan Wanted to Bomb Synagogue
It has now become known that a Dutch Moroccan visitor of the Arrayan mosque in the north of Amsterdam planned a terrorist attack on a synagogue in Amsterdam.  He was the head of a terror group which shortly afterwards wanted to plant a bomb at a financial institution in the same part of town.