Personally, I'd prefer Tommy in flips to women in tanks……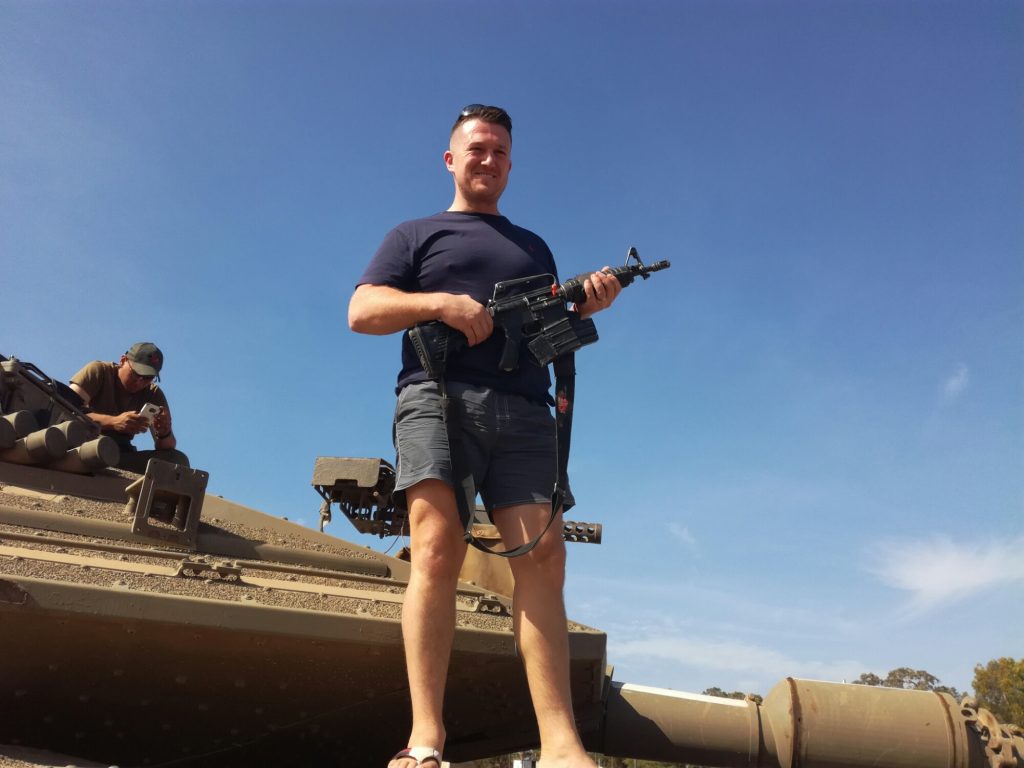 The battle field, unless it's total war with one's back against the wall, is no place for a woman.
Controversy Erupts Over IDF Proposal for Women Combat Soldiers to Serve in Tanks on Battlefield
A former major-general in the Israel Defense Forces who wrote the army's guidelines for "appropriate integration" of women in combat blasted a new proposal to allow females to serve in the Armored Corps, the Hebrew news site nrg reported on Sunday.
According to the report, in an interview over the weekend with the religious Zionist site Kipa, Yiftah Ron-Tal – today the director of the Israel Electric Corporation – attacked a senior officer in the personnel division of the army, who said that changes in the IDF with regard to women in combat were being seriously considered, specifically the question of whether they can handle tank combat as well as men.
Ron-Tal argued that doing so would do nothing for gender equality, and would only serve to endanger women's lives.
He said that he had worked hard to come up with the right balance in the document, which combines compulsory military service for all Israelis with caveats about the nature of that service for different sectors. For example, he said, it takes religious observance into account, allowing Orthodox soldiers not to be forced to perform duties that interfere with their observance or beliefs.
"This balance included the conclusion that it would be wrong to extend the scope of women's service in combat roles in the Armored Corps and Infantry. Any different decision, if adopted, would undermine in a very dangerous way the delicate and sensitive balance in an already volatile area of the IDF and would fundamentally alter the status quo," said Ron-Tal.
Furthermore, he said, this would become a slippery slope for integrating women into other combat positions that are not suitable for them.