Played out time and again in the unfriendly to women Muslim Middle East.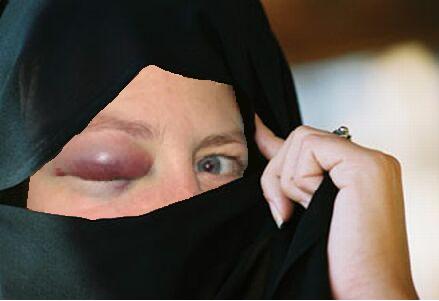 UK woman 'gang-raped' in Dubai now faces jail for 'extra-marital affair' in Sharia arrest
A WOMAN has been charged with 'extra-marital sex' and is being held in Dubai after allegedly being gang raped in the holiday destination.
GETTY
A woman has been arrested and is being held in Dubai after being raped
The 25-year-old is not allowed to leave the country after claiming she was attacked by two UK men last month.
The situation is not uncommon in the middle-eastern country that prohibits women from being alone with men who they are not married or directly related to.
Under Sharia law, adultery can be substantiated through a confession or if four people witnessed the offence and testified before the court.
The men are understood to have flown back to the UK.
But the woman, who cannot be identified, fears facing years in prison and even severe physical punishment for breaching the United Arab Emirates' Sharia laws on sex.