All according to Obama's plan….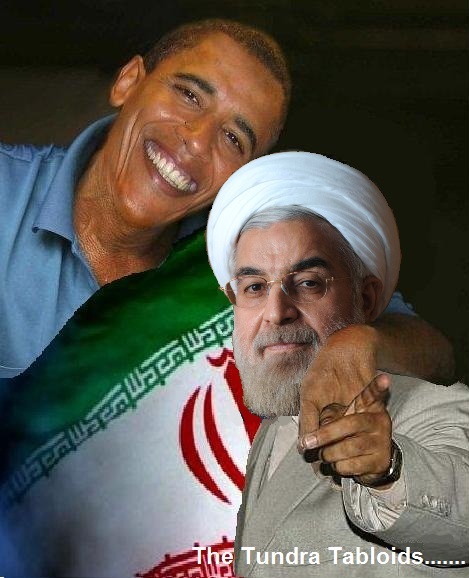 FROM YEMEN TO TURTLE BAY
How Iran is driving the U.S. out of the Middle East.
October 14, 2016
Originally published by the Jerusalem Post. 
Off the coast of Yemen and at the UN Security Council we are seeing the strategic endgame of Barack Obama's administration. And it isn't pretty.
Since Sunday, Iran's Houthi proxies in Yemen have attacked US naval craft three times in the Bab al-Mandab, the narrow straits at the mouth of the Red Sea. The Bab al-Mandab controls maritime traffic in the Red Sea, and ultimately controls the Suez Canal.
Whether the Iranians directed these assaults or simply green-lighted them is really beside the point. The point is that these are Iranian strikes on the US. The Houthis would never have exposed themselves to US military retaliation if they hadn't been ordered to do so by their Iranian overlords.
The question is why has Iran chosen to open up an assault on the US? The simple answer is that Iran has challenged US power at the mouth of the Red Sea because it believes that doing so advances its strategic aims in the region.
Iran's game is clear enough. It wishes to replace the US as the regional hegemon, at the US's expense.
Since Obama entered office nearly eight years ago, Iran's record in advancing its aims has been one of uninterrupted success.
Iran used the US withdrawal from Iraq as a means to exert its full control over the Iraqi government. It has used Obama's strategic vertigo in Syria as a means to exert full control over the Assad regime and undertake the demographic transformation of Syria from a Sunni majority state to a Shi'ite plurality state.
In both cases, rather than oppose Iran's power grabs, the Obama administration has welcomed them. As far as Obama is concerned, Iran is a partner, not an adversary.
Since like the US, Iran opposes al-Qaida and ISIS, Obama argues that the US has nothing to fear from the fact that Iranian-controlled Shiite militias are running the US-trained Iraqi military.
So, too, he has made clear that the US is content to stand by as the mullahs become the face of Syria.
In Yemen, the US position has been more ambivalent. In late 2014, Houthi rebel forces took over the capital city of Sanaa. In March 2015, the Saudis led a Sunni campaign to overthrow the Houthi government. In a bid to secure Saudi support for the nuclear agreement it was negotiating with the Iranians, the Obama administration agreed to support the Saudi campaign. To this end, the US military has provided intelligence, command and control guidance, and armaments to the Saudis.