This is why sovereignty is so important for a nation state….
Our jackass former PM/FM Alex Stubb can't seem to figure that one out for himself.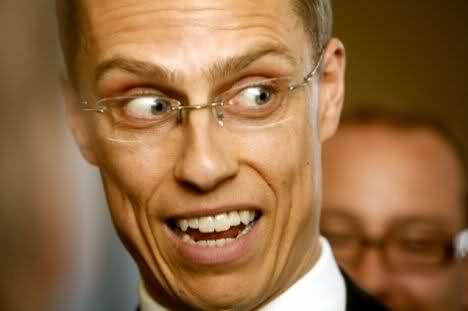 We'll change law to kick out criminals: No need to wait until Brexit to remove rapists and killers, vows the Home Secretary
In an exclusive Daily Mail interview, Amber Rudd said Britain is to change the law within months to make it easier to boot out rapists, killers and other criminals from the EU. Murderers, rapists and violent offenders from Europe have been able to stay in Britain after their crimes, using EU rules to avoid deportation.
Those putting families 'at risk' include Learco Chindamo (left), who murdered headmaster Philip Lawrence in a stabbing in 1995, Theresa Rafacz (centre), who killed her husband Piotr by repeatedly kicking him in the face and stamping on his head in 2009, Jordan Epee-Homb (right), who has several convictions including drug possession, criminal damage and assault, and Andrzej Stankiwicz (inset) who mowed down a cyclist in West Lothian, Scotland, as he drove 'out of control' and 'at high speed' while three times the drink-drive limit in 2010.