Anti-sharia/free speech experts Stephen Coughlin, Elisabeth Sabadtisch-Wolff, Delta Mike and Henrik Clausen are now attending side event at the OSCE, the EMISCO meeting: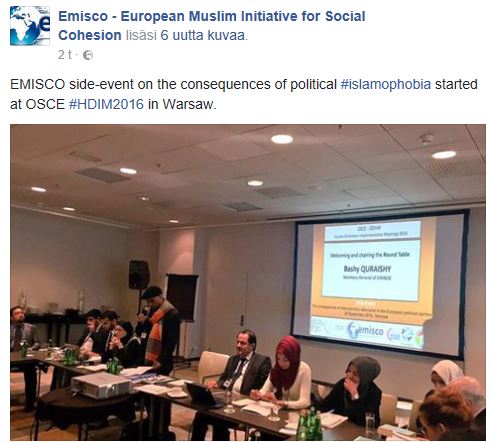 11:05: We earned our morning coffee: Asking for a definition of 'Islamophobia' derailed them severely. They replied that they "propose locking people up for Islamophobia but refuse to define it because 'everyone knows what it is" .
12:20: Next up is hate speech. Perhaps we try to live blog the session at 3. Not now.
12:40: Delta Mike sends the TT the following pic: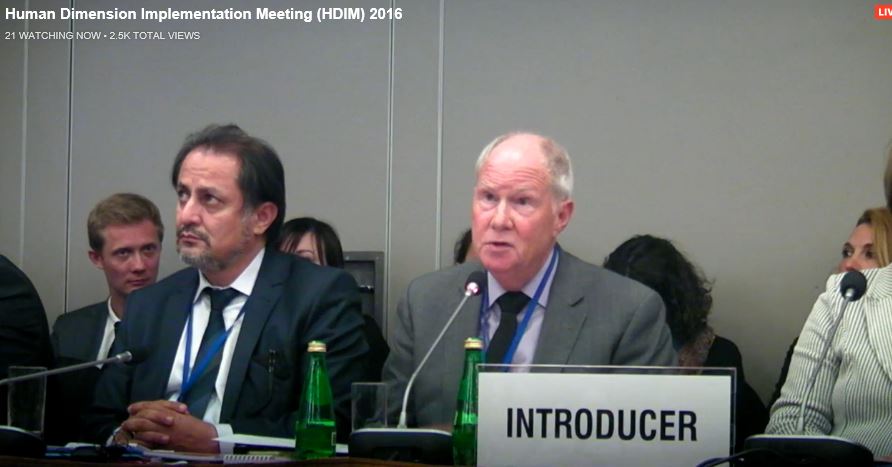 16:30: An American rabbi talks up about "extremism" in France and in Sweden, but fails to address exactly where it's coming from. Islam/Muslims……
18:00: Clair Lopez spoke, she rocked, quoted koranic hate speech, which led to the moderator to remind the meeting about "tolerance".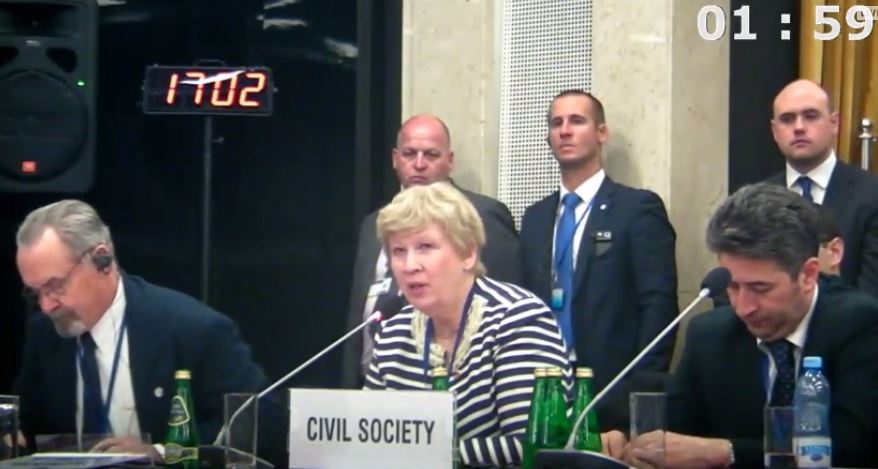 18:36: Now here comes the sharia brigade barking their bullcrap…..islamofauxbia…islamofauxbia!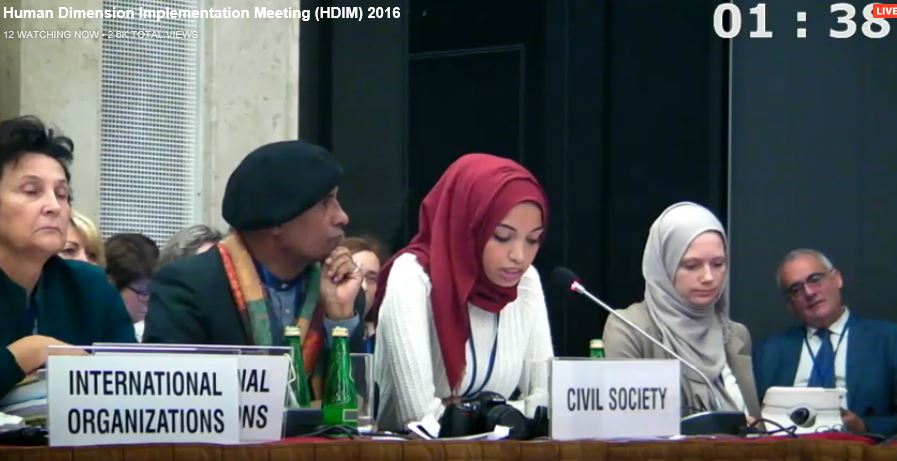 Somehow Civil Society with a sharia compliant muslima behind it is a contradiction in terms.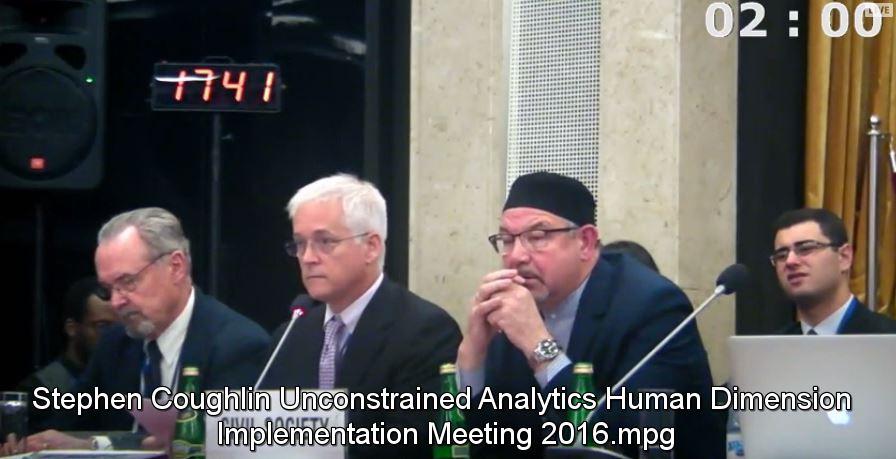 18: 35: Stephen Coughlin for Unconstrained Analytics speaks, demands coherent definition of Islamofauxbia, mentions that in 2013 OSCE meeting in Warsaw, it was admitted that there was no definition, "they already know what it means." If it means anything than it means nothing at all. Orwellian situation going on here in the discussion on the term.
UPDATE: Coughlin's statement: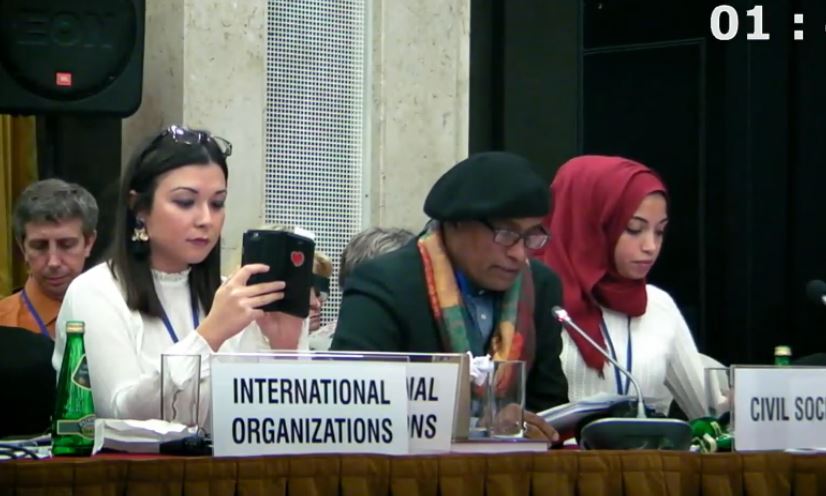 19:00: Bashy Qureyshy (GOV has statement here) spreads his nonsense about islamofauxbia being spewed by Pax Europpa "and others" in the OSCE meeting.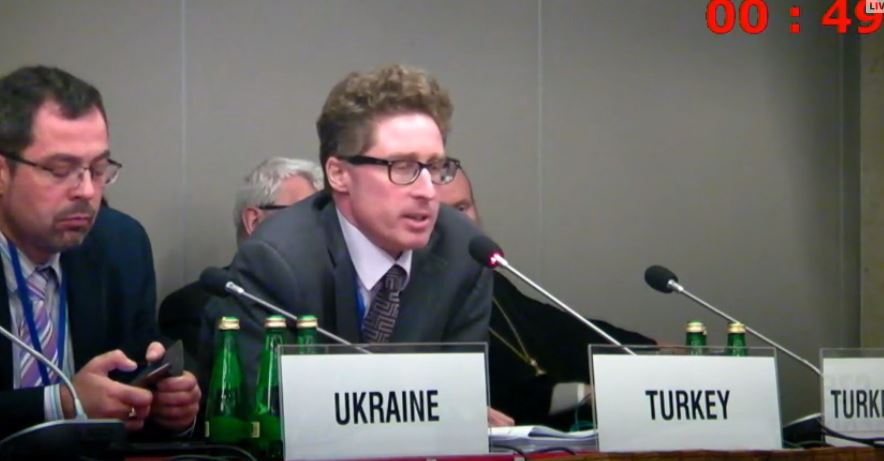 19:10: Turks seethe, delegate says says no Muslim ngo in the meeting engaged in intolerance, but those NGO's (those against sharia/hate speech laws) brought hate speech into the forum.