Political Islam started the moment Mohamed started out from Mecca to Yathrib (former Jewish town now called Medina) to murder its inhabitants if they didn't convert to Islam.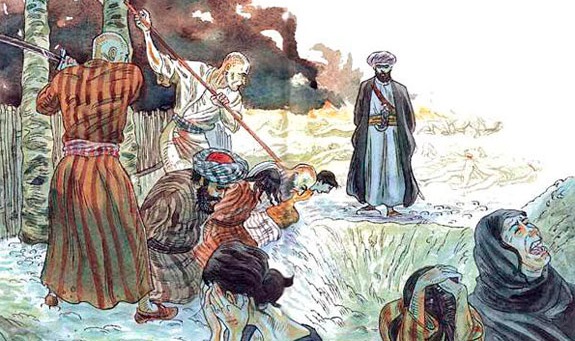 Law professor: Violent anti-Semitism is a result of political Islam
Dutch law professor, Afshin Elian, has said that the revival of violent antisemitism in the Netherlands is the fault of political Islam.  He added, "We are not allowed to look away.  The radical Muslims are among us."
He said so after a radio reporter tried to speak with a number of people in the Schilderswijk in the Hague with its large Muslim population.  The reporter, Van den Anker, was obstructed while one person remarked, "Jews are not welcome in our neighborhood.  Jews have to be killed."  Other youngsters shouted, "Cancer Jew" at her.
FM: BNFTN via Elsevier.nl