LOL!!!!!!!!!
How about if I cover it in bacon and cheese and slide it between a bun….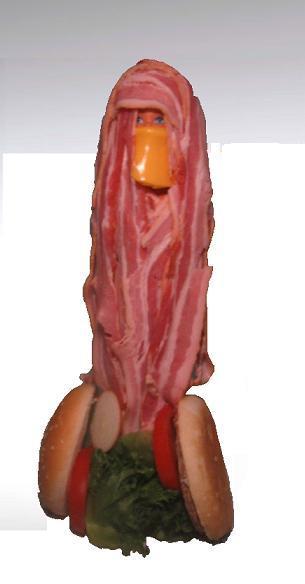 German mayor in a pickle after posting picture of cucumber 'wearing Islamic dress'
A GERMAN mayor from Angela Merkel's party has been forced to apologise after she posted online a picture of a cucumber which she compared to a woman wearing a burka.
GETTY
Simone Stein-Luecke was forced to apologise for her Facebook posting
The conservative Christian Democrat mayor of the city of Bonn in Western Germany was forced to apologise for the photo which she intended to be a "humorous" joke.
Simone Stein-Luecke uploaded the image of a cucumber with a small rectangular area cut out which purports to look like a woman wearing full Islamic dress.
But her actions attracted criticism after the original private Facebook post was made public.
Ms Stein-Luecke, 46, apologised but reiterated her opinion that she is opposed to women wearing full-face veils.
Facebook The cucumber post sparked outrage
NOTE: The only way this could cause an offence is for the political/societal elite to be fully bonkers.