Sounds like a plan…for beginners…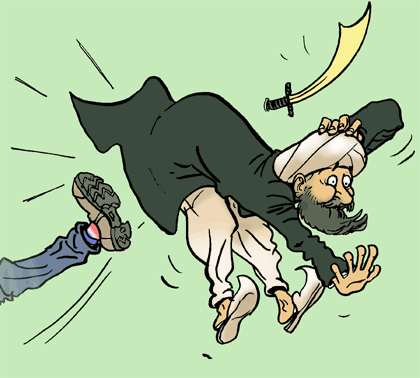 The Migration Ultimatum… or 300,000 reasons why the PM must kick out dodgy asylum seekers, bogus students – and demand work permits for unskilled EU workers
Prime Minister Theresa May should look to kick out bogus students and order unskilled EU workers to have permits, says Andrew Green of Migration Watch UK
It is all too predictable. The new immigration figures published on Thursday have confirmed that the Government has made no progress in getting net immigration below the current level of one third of a million a year – let alone to the tens of thousands promised by David Cameron. So it is clearer than ever that the Brexit negotiations will be crucial if we want to bring the number of EU migrants down.
While the public has made its view plain, a battle is being waged in Whitehall over the terms of the future deal. And the political classes are showing signs of wriggling. They must not be allowed to damage the settlement and our future ability to control mass migration.
In choosing to leave the EU, a significant majority of voters showed they were profoundly concerned about massive levels of net migration.
It is now essential the result is accepted for what it was: an emphatic democratic mandate not just for the control of immigration but also for its significant reduction.
A recent opinion poll found that all Leavers and half the Remainers believe the referendum result should be respected. It would seem that Owen Smith MP, a candidate in the Labour leadership election, has failed to get the message.
Smith said last week that, if elected, he would seek to block the opening of the Brexit negotiations unless a second referendum or a General Election were held. He is not alone.