Whatever angers Turkey is fine by me……
Kurd advance angers Turkey, Washington's impossible ally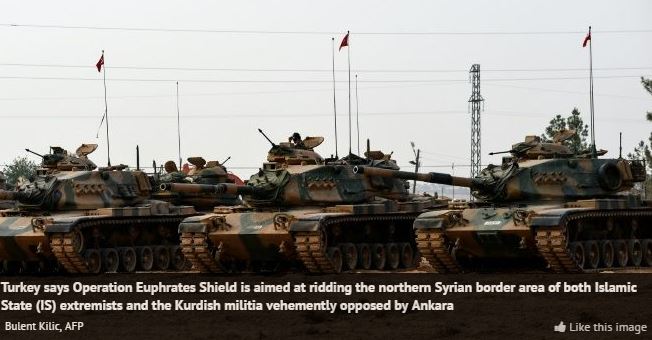 As Turkish troops ostensibly hunting Islamic State (IS) group fighters shelled a US-backed Kurdish militia inside Syria, analysts warned that Ankara's alliance with the West is at stake.
US Vice President Joe Biden tried to patch up ties with President Recep Tayyip Erdogan's government this week, but the conflict in Syria has forced Washington into a delicate balancing act.
On the ground, the US strategy relies on using the Kurdish YPG militia backed by American special forces advisors and coalition air power to take the fight to the IS group.
NATO member Turkey is a nominal part of the anti-IS coalition, but regards the YPG as part of the same "terrorist" movement as the PKK Kurdish separatist group waging a guerrilla war within its borders.