The Kurds have been on the front line fighting both Islamic State Islamonazis and the Turkish Islamonazis…..
Turkey strikes ISIS, Kurds in northern Syria
By Tim Hume and Isil Sariyuce, CNN
Updated 1319 GMT (2119 HKT) August 23, 2016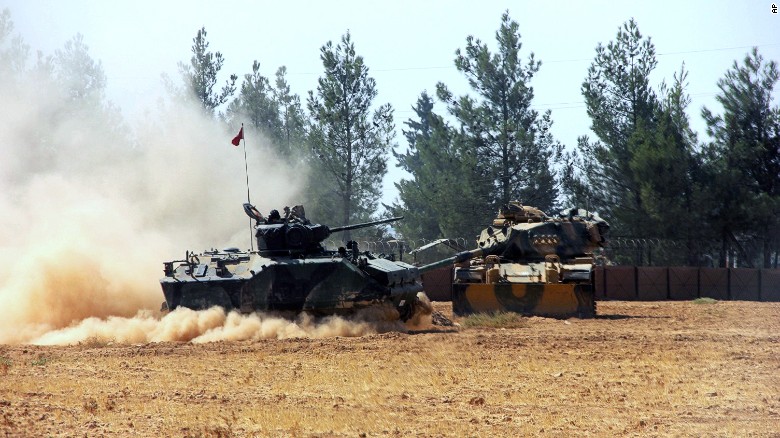 (CNN)Turkey's military bombarded ISIS targets in northern Syria for the second consecutive day Tuesday after mortars from Syria struck two Turkish border towns, a senior Turkish official and state media reported.
On Tuesday, two mortar bombs struck a residential area in Karkamis, a Turkish town about a mile across the border from the ISIS-held Syrian city of Jarablus, Turkey's state-run Anadolu news agency reported.
Later, three rockets were fired from Syria into Kilis, another Turkish border town about 90 kilometers (56 miles) to the west, which has been previously targeted by jihadists.
No one was injured in either of the attacks, the agency reported.