If not for a feckless GOP establishments squishes, he would have long since been removed.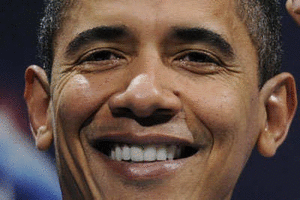 IMPEACH OBAMA FOR SMUGGLING CASH TO IRAN
From Carter to Obama, it's time for politicians to pay a price for appeasing Iran.
August 11, 2016
Daniel Greenfield, a Shillman Journalism Fellow at the Freedom Center, is a New York writer focusing on radical Islam.
The Islamic Republic of Iran was designated a state sponsor of terrorism in 1984. That move came several years after Iran had seized American hostages while demanding $24 billion in cash and gold to be paid into a Muslim bank for their release.
The total, according to Secretary of State Muskie, came out to $480 million per hostage.
Carter eventually reached a deal to release billions to Iran while Muskie claimed that the ransom payment meant that "the United States emerged stronger and Iran emerged weaker." Such counterintuitive arguments have become a staple of Obama rhetoric which insists that appeasing terrorists somehow weakens them and strengthens us.
Muskie also said the deal would "not to make any arrangement to encourage terrorism in the future".
That of course was not true. Paying out ransom to terrorists only encourages more terrorism. While the hostages were freed, the terror tactic never went away.
In 1989, Iran was still trying to blackmail President George H.W. Bush by offering to free yet more American hostages in exchange for around $12 billion in assets. The hostages had been seized by terrorist affiliates of Iran which by now had been on the state sponsor of terror list for nearly half a decade.
More here. Graphics by Bosch Fawstin