She just pulled an Obama……..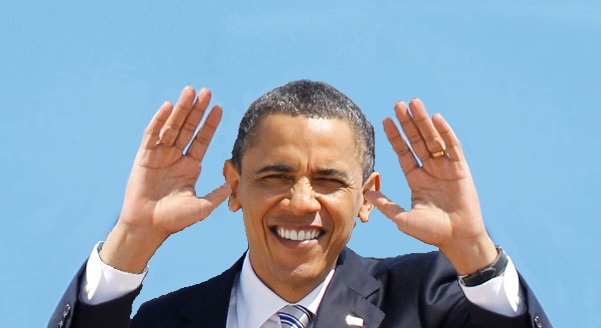 How about first living in the Islamic countries of the Levant/Maghreb with a Go-Pro attached to your burka, before you start talking smack about the US of A?….
MUSLIM-AMERICAN OLYMPIAN CRITICIZESHER COUNTRY
How Ibtihaj Muhammad describes life in America for Muslims.
August 9, 2016
A Muslim-American woman competing in the 2016 Olympics in Rio, Ibtihaj Muhammad, made history as the first American Olympic participant to wear a hijab while competing. The fencer won her first round, then lost in a second round. She is due to take part in a team competition later on during the Olympics. However, with all the media attention she has received to date for wearing the hijab and speaking out as a Muslim advocate against her country's treatment of Muslims as well as against Donald Trump, you would think she had already won the gold.
Rather than focus on the fact that she was representing America as part of Team USA, Ms. Muhammad chose to distance herself from her fellow Americans. Before the competition even began, she complained about not feeling safe in America because she was a Muslim. She has been whining about how she feels threatened because of her faith, and has politicized the Olympic Games with derogatory comments regarding Donald Trump's candidacy for president.
Considering that "anti-Semitic crimes accounted for roughly 60 percent of religious hate crimes last year," according to a 2015 Washington Post report, and "anti-Muslim crimes now make up about 13 percent of religiously-motivated hate crimes," the Jewish-American Olympic competitors would have had more reason to speak out about not feeling safe in America. However, they are in Rio to compete for the gold on behalf of their country, not to trash it.
More here. H/T: Lisa Michelle