The stench reeks to high heaven……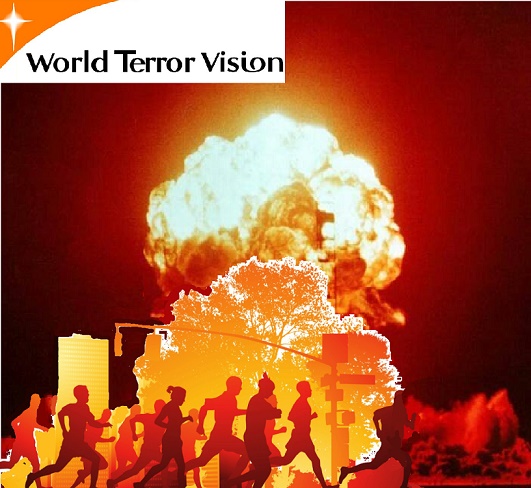 World Vision NGO, accused of losing millions to Hamas, is Clinton Foundation partner
The news broke last week: an investigation by Israel's Shin Bet found that the Gaza organization of World Vision, the globe's largest Christian NGO, had been thoroughly infiltrated by Hamas for a number of years.  Since 2005, Muhammad El-Halabi, the operations manager of World Vision in Gaza, had funneled more than $7 million per year from the charity to the terrorist group – and not to the nominally political government of Gaza, but to Hamas's so-called "militant wing," which conducts the terrorist operations.
El-Halabi, a Hamas operative from before his employment with World Vision, was detained by Israel in June 2016.  World Vision protested his detention, and expressed unreserved support for him at the time.
An entrenched systemic vulnerability
Shin Bet has stressed that World Vision was unaware of what was going on.  But its dossier makes clear that El-Halabi's purpose with World Vision was to infiltrate and take advantage of the aid organization.
During subsequent interrogation, Shin Bet learned that he had been recruited by Hamas's armed wing in 2004, and received a "very focused mission, to penetrate an international aid organization and exploit its resources."

Money stolen from World Vision was also used to build a military base in Gaza, and to pay the salaries of Izzadin Kassam Brigade "military" wing members.

Hamas used the millions to purchase what items needed to build and maintain its military facilities and tunnels, such as metal, fences, covers for greenhouses, and pipes, according to the investigation.
Jewish Press has a more comprehensive summary of the breadth and scope of El-Halabi's misuse of World Vision resources – which included exploiting their aid transportation network to move military supplies for Hamas.
[T]he humanitarian aid donated for the residents of the Gaza Strip was in actual fact given almost exclusively to Hamas terrorists and their families. Non-Hamas members almost never received any benefit from the aid,