'We have imported a monster called Islam': Dutch Far-Right leader Geert Wilders says EU should refuse entry to all Muslim migrants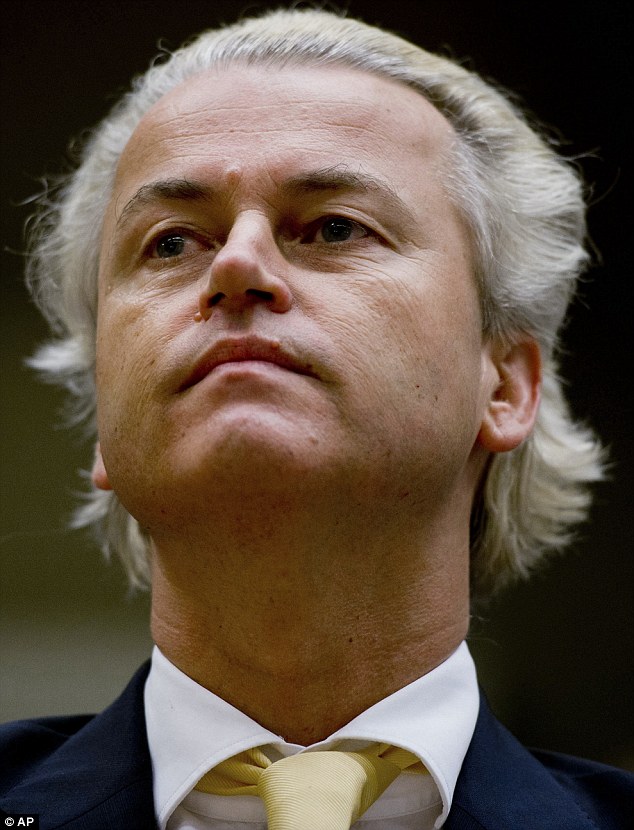 'We have imported a monster called Islam': Dutch Far-Right leader Geert Wilders says EU should refuse entry to all Muslim migrants
Chief of the Freedom Party made comments after the Ansbach bombingCalled Dutch leader Mark Rutte and Angela Merkel 'weak' and 'cowards'He wants EU borders to be controlled better to rid the continent of IslamHas talked previously urging Muslims to turn their backs on their religion
By GARETH DAVIES FOR MAILONLINE
PUBLISHED: 08:47 GMT, 26 July 2016 | UPDATED: 16:25 GMT, 26 July
A Dutch far-right leader has said Muslims should be banned from crossing European Union borders in a bid to rid the continent of Islam.
Geerts Wilders, leader of the Freedom Party, made the comments in the wake of the latest attack in Germany in which a Syrian migrant blew himself in Ansbach in the name of ISIS, injuring 15.
He accused the Dutch prime minister Mark Rutte and German chancellor Angela Merkel of opening to door to terrorists by not controlling immigration over EU borders.