Still stuck in stupid……
The Germans need to rally in every major city and demand her resignation.
Merkel rules out migrant policy reversal after attacks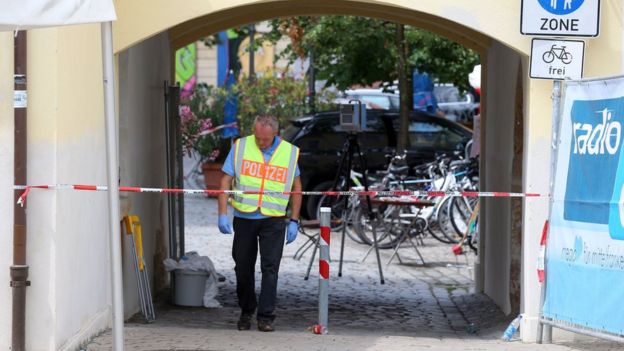 Recent attacks in Germany involving asylum-seekers would not change its willingness to take in refugees, Chancellor Angela Merkel has said.
She said the attackers "wanted to undermine our sense of community, our openness and our willingness to help people in need. We firmly reject this".
But she did propose new measures to improve security.
These include information sharing, deciphering web chatter and tackling arms sales on the internet.
Ansbach attacker: From asylum seeker to IS suicide bomber
What drives individuals to commit mass killings?
Two recent attacks in Bavaria were both by asylum seekers. A suicide bomb attack in Ansbach on Sunday that injured 15 people was carried out by a Syrian who had been denied asylum but given temporary leave to stay.
An axe and knife attack on a train in Wuerzburg on 18 July that wounded five people was carried out by an asylum seeker from Afghanistan.
Both men had claimed allegiance to so-called Islamic State.