You had that gut feeling that it was islamonazis now didn't you?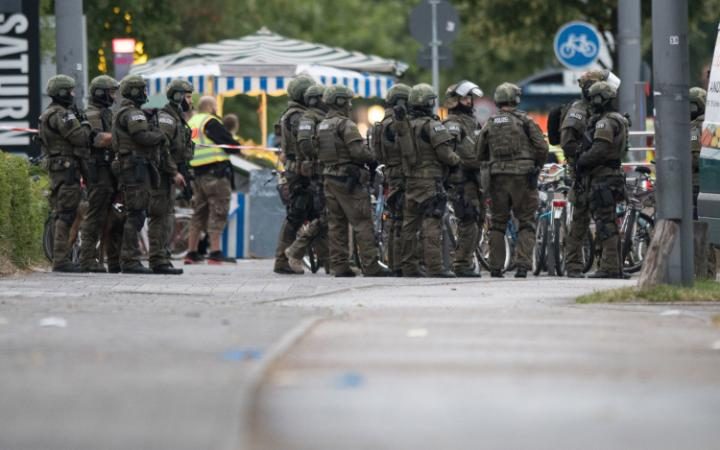 Live
Munich shooting: at least eight dead as police treat attack as terrorism and hunt for three gunmen
Gunman in Munich opens fire at a McDonalds by the Olympia shopping centre
Police describe shooting as terrorism
Police hunt three gunmen, believed to still be in Munich
Eight confirmed dead
Unconfirmed reports that there could be shootings in city centre
Islamic State supporters celebrate on social media
Munich police are hunting for a possible three gunmen who they believe have carried out an attack at a shopping centre and McDonalds restaurant.
On Twitter, the local forces said shootings had taken place at Hanauer street, which is the location of both the Olympia shopping center and the adjoining McDonalds.
Reports of the gunman's behaviour were confused and contradictory.