H/T: Vlad
Kazakhstan attack: Four in Almaty killed 'by Islamist'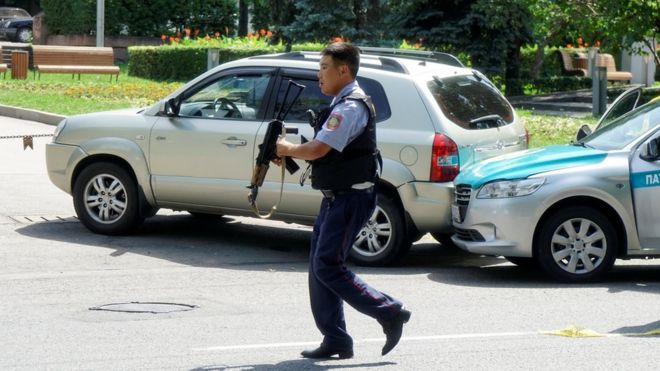 A gunman who killed three policemen and a member of the public in Kazakhstan on Monday may have been an Islamist militant, the president has said.
Nursultan Nazarbayev called the shootings in the commercial capital Almaty a terrorist act.
The terrorism threat level has been raised.
Suspect Ruslan Kulikbayev, 26, became close to Salafists – ultra-conservative Muslims – when serving a prison sentence, security officials said.
He was the only person detained after the attack. The interior ministry initially said an accomplice was still at large but officials have since said they believe the shootings were the work of just one person.
A Reuters news agency report suggests the death toll may be as high as six.
Monday's attack comes a month after a deadly assault by suspected Islamist militants in the north-western town of Aktobe.