Audio of the Pipes interview of Guy Millière available here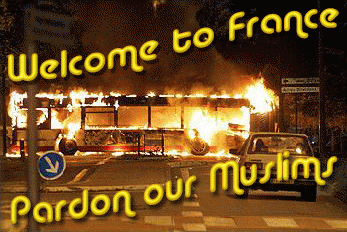 French Islamism and the Future of Europe
Summary account by Middle East Forum intern Joshua Buri
A briefing by Guy Millière
July 11, 2016
In a May 24 talk in Philadelphia hosted by the Middle East Forum, noted professor and anti-Islamist author Guy Millière warned that Islamism has spread throughout Europe and argued that this process will likely continue unabated. Daniel Pipes followed with a brief rebuttal, arguing that growing opposition to Islamism offers much hope for a solution.
France, Millière explained, has undergone drastic changes in the past several decades. Prior to the Foulard Affair (1989), there were very few radical Islamic movements in France. Those groups that did exist had limited adherents.
In contrast, there is now a significant radical Muslim movement in France, the main being the UOIF (Union of Islamic Organizations of France). Both UOIF and its parent organization, FIOE (Federation of Islamic Organizations in Europe), have ties to the Muslim Brotherhood.
Millière warns that prisons in France have become "schools of jihad."
Despite these ties, 50,000 people traveled to Paris to attend the UOIF's annual meeting. At the meeting, attendees listened to radical speakers, some of whom spoke via video as they are banned in France.
Guy Millière is also concerned by the creation of "no-go zones." There are some 718 of these "sensitive urban zones," as the French government terms them, in mainland France. These areas are symbolic of the failure of immigrants to integrate into European society. These zones are especially problematic for police and other city/government employees, who have been met with hostility.
Europe is not currently equipped to deal with the number of people returning from the Middle East with radical beliefs and training. Upon returning to France, suspected jihadists are only monitored for 6 months. This leaves them able to resume their activities without the government's knowledge, sometimes with deadly consequences. For example, the terrorists that attacked the Bataclan theatre in Paris had trained in Syria and were previously monitored by the French government.
Millière warns that prisons in France have become 'schools of jihad.'
However, it is not necessary for people to go abroad to become radicalized. Millière warns that in France, "jails are schools of jihad" for the 70% of French inmates who are Muslim. Within jails, moderate Muslims are silenced and jihad is presented as a way to atone for past wrongs. So far, attempts to de-radicalize French jails have proven unsuccessful.
Millière believes that these trends are likely to continue, as Muslims will make up an increasingly large portion of French society. While Muslims currently make up only 12% of the general population (8 out of 65 million), they comprise more than 25% of the French population younger than 25.
Summary account by Middle East Forum intern Joshua Buri
More here. H/T: ChanahS