Obama has inspired and emboldened them……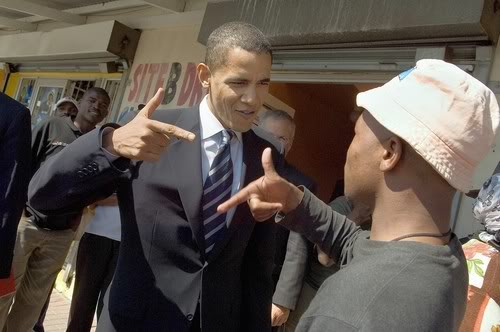 "More Will Be Assassinated In The Coming Days! Do You Like The Work Of Our Assassins? Get Your Own Sniper" read a post on the Black Power Political Organisation Facebook account
THE DALLAS PROTESTS DID NOT "TURN VIOLENT"
July 8, 2016
Every time a #BlackLivesMatter protests leads to casualties, the media claims that it "turned violent". That's a weasel word.
Peaceful protests don't turn violent. #BlackLivesMatter protests transition from violent rhetoric to violent deeds. BLM protests are animated by exterminationist claims about police genocide and a war being waged against black people.
When that's your worldview, your protests might occasionally be non-violent, but they are never peaceful. They become violent when some BLM supporters transition from rhetoric to action.
It's time to stop the false narrative.