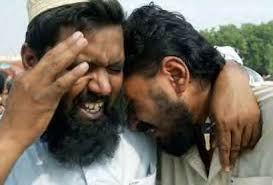 Jihadists Complain about Conditions in Dutch Jail
Jihadists in the prison of Vught have written a manifest of 32 pages to protest their conditions there. Due to a mistake of the prison management, the document has reached the media. The prisoners write that their conditions are so sparse, that it is barely better than being in an isolation cell.
They claim, for instance, that there are no sports facilities. They mention that they have raised these issues many times with the prison management without results. One of the prisoner's lawyers, André Seebregts, says that "constructive conversations" are going on about the conditions.
FM: BNFTN More here.