Much to do about nothing, but the opportunists on the left spin it with all that they've got.
Even the ADL which should know better (laying baseless charges which diminishes the severity of actual Jew hatred) wades in with mouth flapping. Leftism 1st, the actual reason why they've formed as an organization…..a distant 2nd or even 3rd.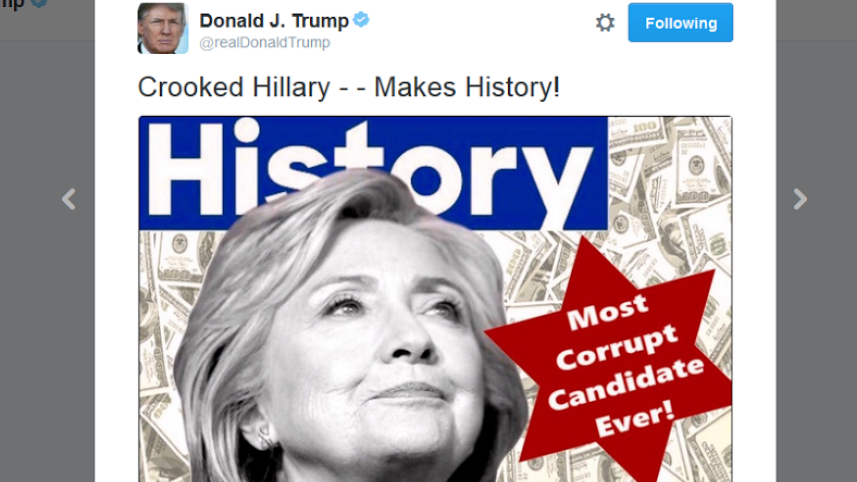 I agree with an Israeli colleague/friend of mine, this is pure opportunism. If the star was blue, maybe they might have a case, and that's a maybe, but the charge was about corruption, and sheriffs badge is a six pointed star…..That is the point behind using the symbol.
At worst, one might say a better symbol could have been used, but then again, law enforcement doesn't use five or 7 pointed stars very often, the six pointed star is the most common.
From the Israeli leftist rag Haaretz:
Trump Quickly Replaces Tweet That Prompted Cries of anti-Semitism Online
'Trump's new anti-Hilary ad is a pile of money overlaid with her face & a star of david,' wrote Max Fisher of the original image. 'Wonder what the message is?'
read more: 
But nothing is said about this in the media, not much at least:
Hillary's Email Trail of Troubling Anti-Israel Conversations
Clinton praised professional Israel hater Max Blumenthal as 'powerful and touching'