​ ​Which is an islamonazi filled state……
"They blasted several crude bombs, causing wide-scale panic among everyone," he said. "I managed to flee during this confusion." Mr. Reza said the attackers were armed with pistols, swords and bombs and shouted "God is great" before detonating their explosives.
Hostages taken in attack on restaurant in Bangladesh capital; witness says gunmen chanted 'Allahu Akbar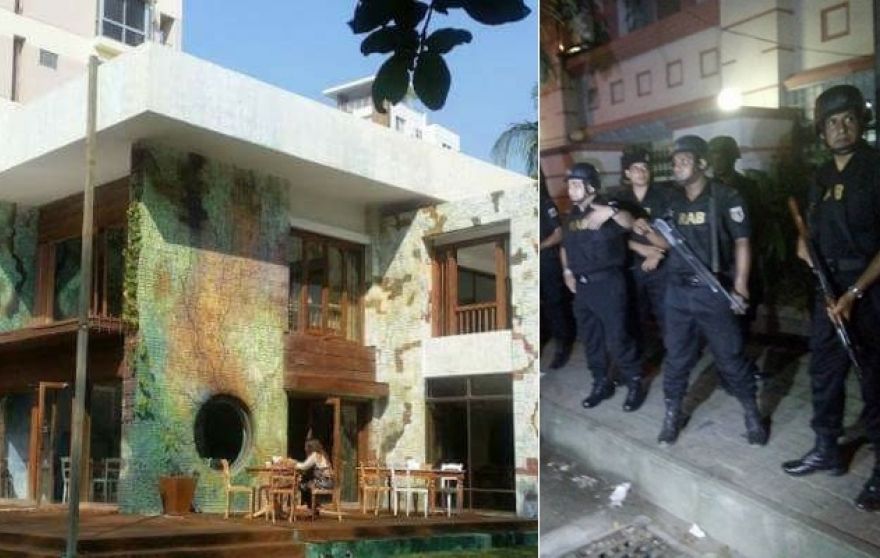 DEVELOPING: A group of up to nine attackers set off bombs and took hostages while shouting "Allahu Akbar" inside a restaurant frequented by both locals and foreigners in a diplomatic zone in Bangladesh's capital, local media reported.Bangladesh TV stations reported that the attackers entered the Holey Artisan Bakery in Dhaka's Gulshan area around 9:20 p.m. Friday and were holding customers and staff hostage.