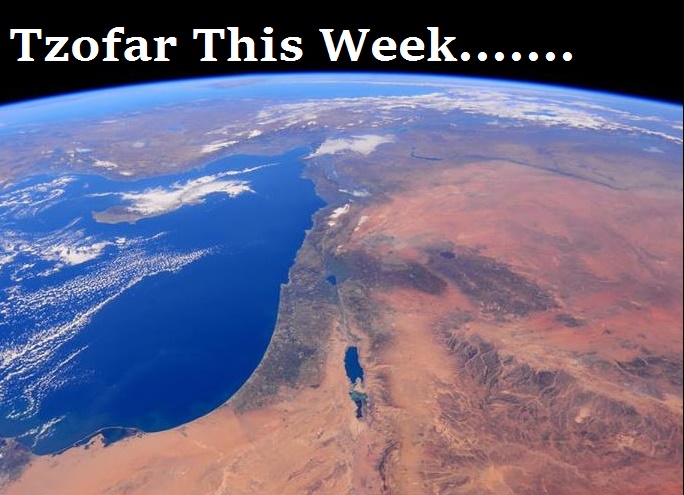 Pushback Against Delegitimization: The Shurat HaDin Conference
What is the current state of the delegitimization war against Israel? Is Israel making any gains, and if so where? What fronts need to be expanded? No Islamic nation has tried to confront Israel directly since 1973; the battle is now in lawfare, social media, BDS, and international forums.
At this week's Shurat HaDin conference in Jerusalem, prominent speakers offered insights. Entitled "Towards a New Law of War", the two-day event brought together politicians, lawmakers, military experts, diplomats, entrepreneurs, activists, and academics to analyze the war of delegitimization Israel is currently fighting.
Shurat HaDin is a non-profit organization founded by Israeli attorney Nitsana Darshan-Leitner to give a voice and a force for victims of terror. Using legal innovation Shurat HaDin has obtained over $2 billion in court judgments against terror entities, both organizations and state sponsors of terror. Actual collections are difficult to achieve, yet to date Shurat HaDin has recovered $200 million for terror victims and their families. The next target for a lien against judgments is the $120 billion in Iranian funds the U.S. plans to release; terror links to Iran have been proven quite clearly.
Shurat HaDin has been in the forefront of not only victim compensation, but in limiting the operation of terror groups. Practically, this means forcing banks and financial services to deny services to terror organizations. Hamas is now forced to operate on a cumbersome cash-only basis, smuggling in hard currency to pay the bills.
Another initiative is pushing for accountability in social media. As former Israeli agent Uzi Shaya and others pointed out, one day after the Paris Bataclan massacre and with the threat of a lawsuit, over 125,000 ISIS accounts on Twitter were deleted. (As an aside, French MP Meyer Habib noted that while everyone remembers the "Je suis Charlie" Tweets following the massacres last year, there were also 30,000 "Je suis ISIS" or similar Tweets.) Technically, it is possible to detect terror promotion on social media, but firms such as Facebook have been unwilling to act. According to Matan Katzman of My Truth, his sources state that the Facebook community standards overseers for Arabic content are all Arab Muslims with their own biases. The overall consensus is that only legal action against social media companies will put pressure on them to close out what Al Qaeda years ago termed "Open Source Jihad",
https://www.facebook.com/709491732434343/videos/1105824379467741/
Regarding BDS, which Israeli Education minister Naftali Bennett characterized as "missing the 'D'", venture capitalist Jonathan Medved gave a presentation reviewing the tremendous boom in Israeli high tech. High-tech investment is pouring in from Asia, and almost every major high-tech firm has an Israeli branch, if not several. In 2013 investment in Israeli start-ups alone was $2.2 billion, rising to $3.4 billion in 2014, and in 2015 the amount jumped to $5 billion. Major tech firms are heavily invested in Israel, including Intel and Apple; Israel is their second hub after Silicon Valley. Bottom line: despite the malicious intent of boycotters, all the devices modern humans have use Israeli technology and/or components. Unless you communicate on stone tablets, you are using Israeli technology.
Regarding biased international forums such as the U.N. and the International Criminal Court (ICC), Israel is now engaging more actively in these arenas. Naftali Bennett called for a governmental team to tackle issues in all areas; MK Yair Lapid advocated lobbying the U.S. and others to cut off funding from U.N. groups which fund and support terror. Lapid, as well as Irwin Cotler (past Justice Minister of Canada), pointed out that constantly sanctioning Israel while ignoring real human rights abuses elsewhere has the effect of enabling human rights abusers.
As the agenda-driven ICC threatens to sanction Israel, it was interesting to hear from Dr. Korir Sing'oei (Legal Advisor to Kenya's Deputy President) regarding his nation's experience with the ICC. The Kenyans were forced down a six-year path of ICC interference which, rather than allowing reconciliation and eventual justice, promoted a continuance of the conflict. The moment the Kenyan authorities realized that the ICC's agenda was political, and not a legitimate legal process seeking justice, they were able to move forward. This shows Israel that there is a way forward with the ICC—proactive steps that expose the biases of the court.
Irwin Cotler remarked that von Clausewitz's quip "War is the continuation of politics by other means", today should read "lawfare is war by other means". Persistent attacks on Israel by the very institutions created after the Second World War to prevent the abuse of human rights are shameful, attacking Israel unjustly while turning a blind eye to the real abusers. While Israel and its supporters have been slow to realize that the best defense is a good offense, the offense is now up and running.