My take, they'll now make it more difficult to leave.
Backlash against the EU spreads as political parties across the continent call for 34 separate referendums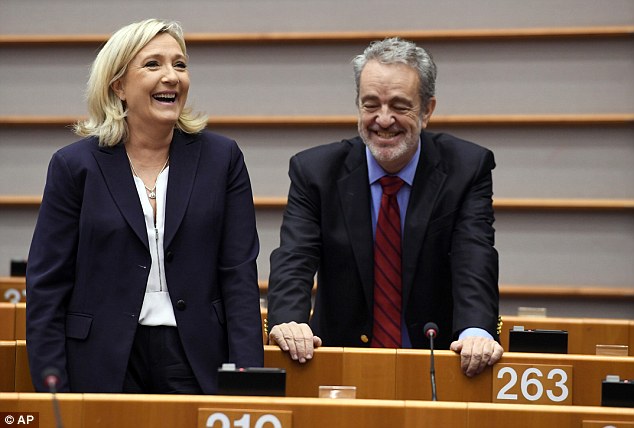 Eurosceptic parties across continent will now demand their own OUT poll
Italy's 5-Star movement has called for a referendum on retaining the euro
France's Marine Le Pen said today Brexit was 'victory for democracy'
Hungary's Viktor Orban has called a referendum on the influx of refugees
PUBLISHED: 19:21 GMT, 28 June 2016 | UPDATED: 19:35 GMT, 28 June 2016
The British vote to leave the European Union could trigger a tidal wave of referendums, with up to 34 plebiscites on matters ranging from membership itself to keeping the euro and stopping the influx of refugees.
A study by the European Council on Foreign Relations (ECFR), suggests far-right parties were looking to surf the wave of europhobia created by the Brexit vote.
The ECFR report said the fear of Turkey joining the EU and the rise of Islamophobia were among the reasons why support for anti-immigrant and anti-EU parties was on the rise across the continent.