Mosques (beachheads) are not just for chanting to a deity, they are staging grounds for societal takeover.
German Authorities Find 'Weapons Of War' During Raid Near Radical Mosque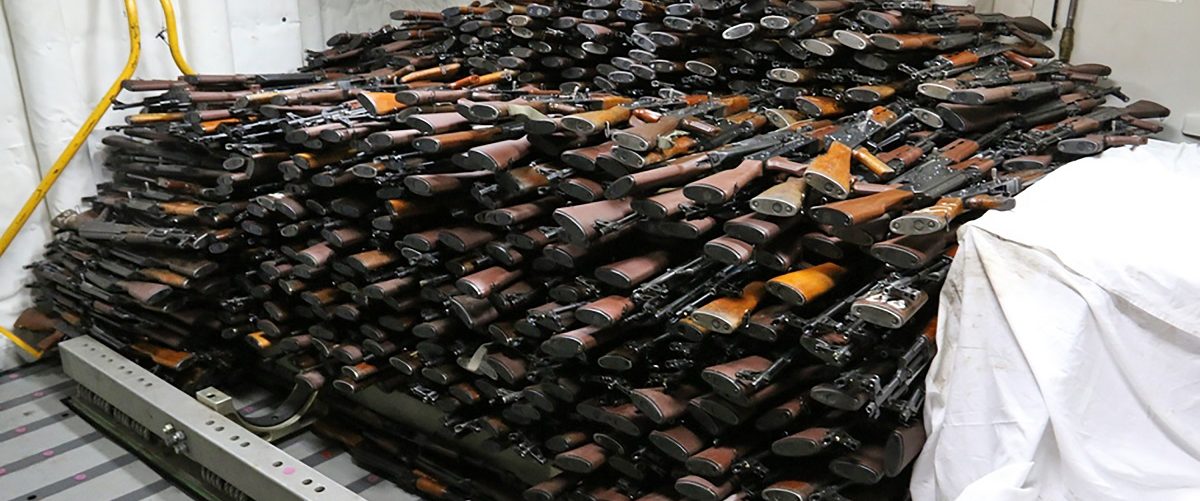 JACOB BOJESSON
10:28 AM 06/27/2016
A cache of weapons is assembled on the deck of the guided-missile destroyer USS Gravely (DDG 107) in the Arabian Sea in this U.S. Navy picture taken March 31, 2016 and released April 4, 2016. The weapons were seized from a stateless dhow which was intercepted by the coastal patrol ship USS Sirocco (PC 6) on March 28, 2016. The weapons included 1,500 AK-47s, 200 RPG launchers, and 21 .50 caliber machine guns. REUTERS/U.S. Navy.∧
A large arsenal of "weapons of war" was found near a radical mosque in Germany, adding to fears that terrorists are well equipped to carry out attacks across Europe.
The weapons were found in a refrigerator after a SWAT team operation in the state of North Rhine-Westphalia. Ismail Tipi, a local politician from the Christian Democratic Union, warned of the possibility of more Islamic State sleeper cells holding similar arsenals.
"According to my information, a weapons cache was excavated with heavy military weapons in this operation," Tipi said in a press release Friday. "The danger of arming violent fundamentalists in Germany is very large. That makes this secret use more than clear."