No cou try can survive this mayhem for long……
Illegal families surge across border; 2016 already worse than 2015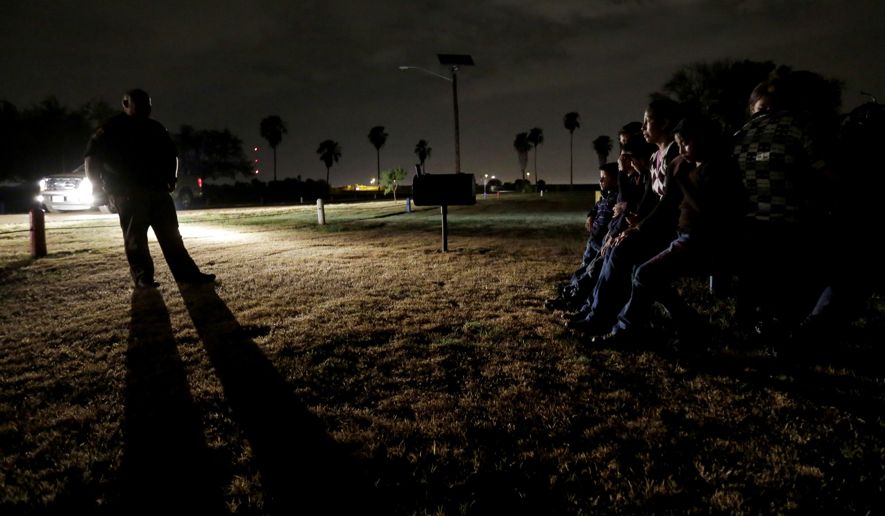 FILE – In this June 25, 2014, file photo, a group of immigrants from Honduras and El Salvador, who crossed the U.S.-Mexico border illegally, are stopped in Granjeno, Texas. If lawmakers in Austin have their way, the Texas National Guard
The number of illegal immigrant families jumping the border so far this fiscal year has already topped all of 2015, according to Homeland Security statistics released Friday that show the administration's border problems continue to grow.
Some 6,788 people traveling as families were caught on the southwest border in May — a leap of more than 20 percent over April, and putting the total for the first eight months of the fiscal year at nearly 45,000.
That's already well above the 2015 yearlong total of fewer than 40,000, though it's short of the record pace set in 2014, when a massive surge exposed massive holes in the U.S. immigration system.
Federal and local authorities have struggled to explain the latest surge in families, but a government lawyer gave one explanation to a federal judge earlier this month, saying that the Obama administration's own lax enforcement policies, set in part by the courts, have enticed ever more people to make the harrowing journey.