As my good buddy TINSC said decades ago to me, "Minus Jew hatred, the war against Israel (WAI) could simply not exist."
Anti-Zionism: 21st Century Avatar of the Longest Hatred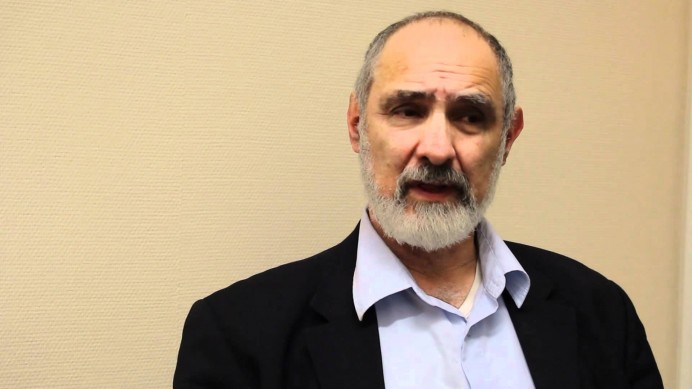 Richard Landes speaking to the Middle East Freedom Forum, Berlin, 7 December 2011. Youtube.
In this bracing polemic, the US academic Richard Landes argues that the demonising anti-Zionism of what he calls the 'global progressive left' – whatever the intentions of its supporters – acts as an enriching and disseminating agent for Jihadi Jew-hatred, itself closely related to the eliminationist anti-Semitism of the Nazis.
A TALE OF TWO CONFERENCES
I was recently on a panel at a Council on European Studies Conference in Philadelphia. The topic was 'European Resilience?' For some of us who were present, the question mark was certainly needed. Europe, especially in the post-national form of the vastly expanded European Union, seemed to us vulnerable: financial woes, stagnant growth, unassimilated immigrant populations, reviving border controls, threats of exit and attacks from a minority of triumphalist Muslims who believe that the time has now come to fulfill what they see as Islam's cosmic destiny and dominate the world. But the event brochure suggested the organisers considered the question a rhetorical one: the cover featured a prize-fighter raising his gloves in victory.
Moreover, at a time when the French head of state is openly asking a question that fifteen years ago would have struck any listener as ludicrous – 'Is there a future for the Jews in Europe?' – one might have expected more panels on thatsubject. On the contrary, although there were over two hundred panels and more than 1000 participants, there was nothing about the Jihadi ideology that targets progressive European civil society, and with the exception of our panel, nothing either on that enemy's main target, the Jews.
At one point, a contributor to our panel on the Boycott, Divestment and Sanctions (BDS) movement called that movement 'anti-Semitic'. The panelist next to me almost jumped out of his skin. Apparently, he found that statement offensive. He was in the wrong room, among those with whom 'good people' do not speak.
This reaction struck me with particular force, since I had just come from very different conference in Bloomington, Indiana. Anti-Zionism, Anti-Semitism and the Dynamics of Delegitimization had been organised by Alvin Rosenfeld's Institute for the Study of Contemporary Anti-Semitism. Scholars had gathered to discuss the ways in which anti-Zionism replicates anti-Semitic patterns by elaborating a virulently anti-Israel narrative, and they debated the effects of this phenomenon, not just on Israelis and Arabs, but on the civic fabric of the Western societies where these ideas have gained a foothold.