How dare the dhimmis react negatively to the Turks invoking Islam in their ancient christian cathedral.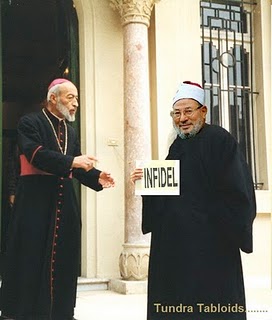 Turkey says Greek criticism of Hagia Sophia Quran reading 'not acceptable'

The war of words between Greece and Turkey over a decision by Turkish authorities to allow readings from the Quran to be broadcast from Hagia Sophia in Istanbul continued on Wednesday, with Ankara rejecting Greek criticism of the move as "not acceptable" and accusing Athens of suppressing the rights of Muslims living in Greece.
"Greece has not given permission for the construction of a mosque in its capital for years, permanently intervenes in the freedoms of religion of the Turkish minority of Western Thrace and mistakes being against Islam for being modern," the Turkish Foreign Ministry said on Wednesday. "We invite Greece to use common sense in its rhetoric and statements," the statement added.
Ankara's reaction followed a statement by Greece's Foreign Ministry on Monday, condemning the decision to allow readings from the Quran to be broadcast from Hagia Sophia during the holy Muslim month of Ramadan as "regressive" and showing a "lack of respect."