Here is a drawing of Mohamed crafted for the Tundra Tabloids by non other than that great American illustrator, Bosch Fawstin.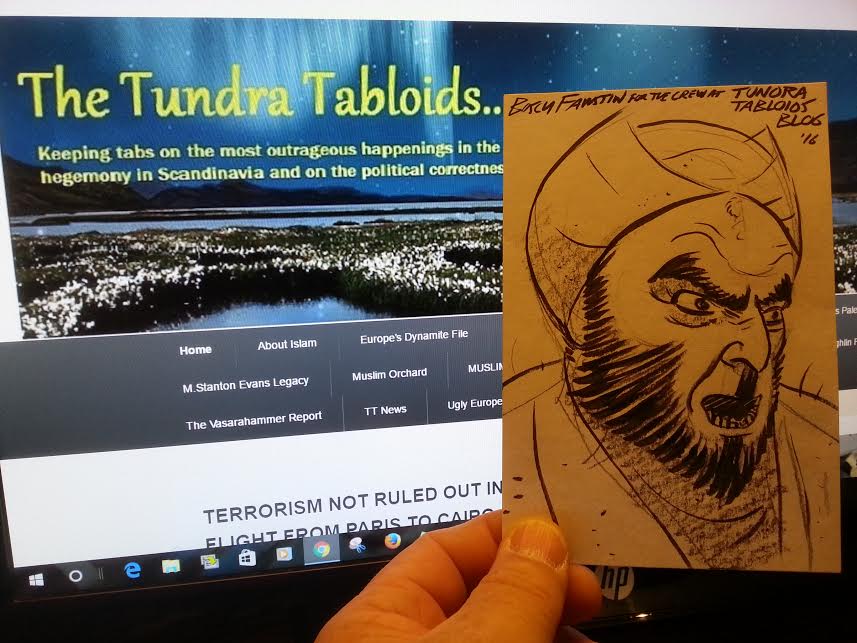 Garland attack: Cartoon contest winner Speaks Out
GARLAND, TX – You wouldn't think a
contest about cartoons would create chaos
. Unless that is, you challenge folks to draw Muhammad. Now the winner of the contest has gone public, and he's not happy because almost nobody will publish his work.
Bosch Fawstin won $12,500 for his cartoon depicting the Prophet Mohammed saying, "You can't draw me." It shows an artist replying, "That's why I draw you."
NewsFix spoke to Fawstin on the phone Wednesday, but he's refusing all on-camera interviews unless his cartoon is broadcast. So far, the response has been, "thanks, but no thanks."