These are not "Swedish" militants, but non-ethnic islamonazis living in Sweden……
Police seize weapons 'en route to Swedish militants'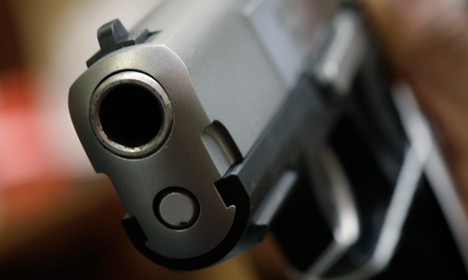 Published: 13 May 2016 15:58 GMT+02:00
Six people have been arrested on suspicion of smuggling weapons to radical Islamists in Sweden, Bosnian Serb authorities said on Friday.
US expats told to 'avoid crowded places' in Stockholm (27 Apr 16)Four out of ten Swedes want Sweden to fight Isis (20 Apr 16)
Five of the suspected weapon smugglers were seized in the towns Gradiska and Laktasi in Republika Srpska, according to its interior ministry. Authorities further stated that another person had "previously" been arrested in Sweden, while another two remained at large.
Five arrests were made by Bosnian-Serbian anti-terrorism officials on Thursday, said officials, after large quantities of military-grade weapons were found during police raids.
A spokesperson said the arrests were carried out as part of Swedish-run operation called 'Varg RS', but Swedish authorities would not confirm nor comment on the police raids.