George Orwell's 1984 is now a training manual in most UK establishment circles.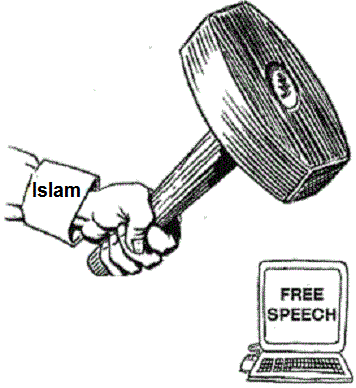 If the Left could get its way, offering a countering view to Leftism itself would be illegal as well.
Christian who gave prayer book to Muslim loses tribunal appeal
Thu 07 Apr 2016
By Antony Bushfield
A Christian NHS worker suspended for giving a prayer book to her Muslim colleague has lost her appeal against an initial tribunal ruling.
Victoria Wasteney, 39, was found guilty by her NHS employer in 2014 of "harassing and bullying" a work friend for giving her a book about a Muslim woman's encounter with Christianity, praying with her and asking her to church.
She was suspended for nine months and given a written warning, even though the woman had been happy to discuss faith with her and never gave evidence about her allegations to the NHS.
Ms Wasteney, a senior occupational therapist, challenged the decision by East London NHS Foundation Trust at an employment tribunal last year, but it ruled that her employer had not discriminated against her.