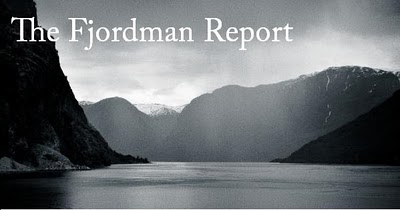 If you appreciate this essay by Fjordman, please consider making a donation to him, using the button at the bottom of this post.
War
by Fjordman
On the morning of March 22, 2016, Belgium was struck by coordinated nail bombings. Two hit Brussels Airport at the check-in counter, before the security screening. Another suicide bomber hit Maalbeek metro station, located not far from prominent EU buildings. The attacks occurred a few days before the Christian Easter celebrations. The Islamic State of Iraq and Syria (IS or ISIS) claimed responsibility for the attacks. At least 35 people were killed, and many seriously injured. The Muslim terrorists have connections to militant Muslims in many parts of Europe and the Middle East.[1] The authorities faced difficulties in apprehending some of the terrorists partly because they enjoy widespread sympathy and support in certain Muslim communities.
Brussels is not merely the capital of Belgium. It is also the capital of the European Union (EU), and houses the headquarters of the Western defense alliance NATO. It is therefore a symbolic target. The city contains a large Muslim immigrant population. In notorious urban districts such as Molenbeek, radical Muslims have ties to international Jihadist networks. Belgium has produced more Jihadists as a proportion of its population than any other Western European country. On May 24, 2014, a gunman killed four people at the Jewish Museum of Belgium in Brussels.
Following the Brussels bombings, the US State Department warned US citizens of the "potential risks" of traveling to Europe. A statement said terror groups were planning "attacks throughout Europe, targeting sporting events, tourist sites, restaurants and transportation."[2]
Europe is now becoming more like Israel, facing constant Islamic terror threats in daily life. When I worked in the Middle East in the Temporary International Presence in Hebron (TIPH) civil observer mission in 2002 and 2003, my experience there made me fear that this would happen in Europe. I had also been studying Arabic at the American University in Cairo. I lived in Egypt during the September 11 terror attacks in the USA in 2001, which was quite interesting.
The Mike's Place suicide bombing killed three civilians and wounded 50 at the beautiful beach front of Tel Aviv on April 30, 2003. I was there that day and had been sitting very close to this spot only minutes earlier. This event made a deeper impression upon me than other acts of terrorism in the region. That is because it was carried out by Muslims with British passports, not by local Palestinian Arabs.[3] I remember thinking that the Muslim terrorists who strike Israel today may well extend their Jihadist operations to Europe tomorrow. This is indeed what happened shortly afterwards. Islamic terrorists committed mass casualty attacks in Madrid and London. The Madrid bombings on March 11, 2004 and the London bombings on July 7, 2005 targeted the general population in public transport.