They are not Israeli cops for sure…..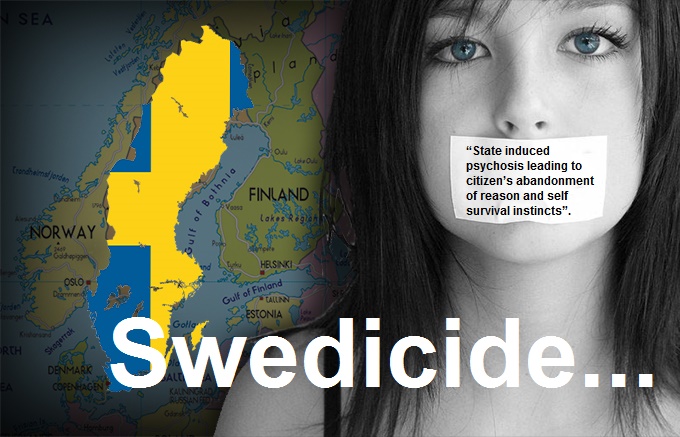 It also show the lack of political will to do the right thing, suspend any muslim migration into the country, close down beachheads preaching Islam 101, deport any Muslim with dual citizenship who agitates for the Islamic State, and actively promote Western values as superior to all others and be once again proud of Swedish cultural heirtage.
Two thirds of Swedish police doubt ability to tackle terror
Police at Stockholm's Arlanda airport on the day of the Brussels attacks. Photo: Johan Nilsson/TT
Published: 23 Mar 2016 08:00 GMT+01:00
The study focussed on 'Preparedness for mass casualty attacks against public transport' and was carried out by Annalie Holgersson, a researcher at Umeå University in northern Sweden.
She analysed research including a survey by Swedish number crunching agency Statistics Sweden which asked more than 850 police, ambulance and fire service workers how they felt they would respond in a fictitious attack on public transport in Sweden.
More than 60 percent of those questioned said they were unsure about how they would react, with police officers the least sure about their potential responses.
"The results do not show that the actual preparedness is bad, but that the professionals tasked with responding to a disaster scenario feel that they lack both the necessary knowledge and resources to deal with the consequences of a possible attack," Holgersson told Swedish newspaper Svenska Dagbladet.
"If the differences between the police and the other professional groups in the study — the fire and ambulance services — depends on better self awareness or worse conditions in the police force, that I can't say. Further research is needed," she added.