One outrage after the other……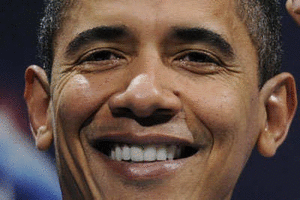 And all of this is taking place in a post-9/11 America.
A few weeks later, in my office at the Port of Atlanta, the television hummed with the inevitable Congressional hearings that follow any terrorist attack. While members of Congress grilled Obama administration officials, demanding why their subordinates were still failing to understand the intelligence they had gathered, I was being forced to delete and scrub the records. And I was well aware that, as a result, it was going to be vastly more difficult to "connect the dots" in the future—especially before an attack occurs.
DHS ordered me to scrub records of Muslims with terror ties

February 05, 2016, 12:00 pm
By Philip Haney
Amid the chaos of the 2009 holiday travel season, jihadists planned to slaughter 290 innocent travelers on a Christmas Day flight from the Netherlands to Detroit, Michigan. Twenty-three-year old Nigerian Muslim Umar Farouk Abdulmutallab intended to detonate Northwest Airlines Flight 253, but the explosives in his underwear malfunctioned and brave passengers subdued him until he could be arrested. The graphic and traumatic defeat they planned for the United States failed, that time.
Following the attempted attack, President Obama threw the intelligence community under the bus for its failure to "connect the dots." He said, "this was not a failure to collect intelligence, it was a failure to integrate and understand the intelligence that we already had."
Most Americans were unaware of the enormous damage to morale at the Department of Homeland Security, where I worked, his condemnation caused. His words infuriated many of us because we knew his administration had been engaged in a bureaucratic effort to destroy the raw material—the actual intelligence we had collected for years, and erase those dots. The dots constitute the intelligence needed to keep Americans safe, and the Obama administration was ordering they be wiped away.
After leaving my 15 year career at DHS, I can no longer be silent about the dangerous state of America's counter-terror strategy, our leaders' willingness to compromise the security of citizens for the ideological rigidity of political correctness—and, consequently, our vulnerability to devastating, mass-casualty attack.
Just before that Christmas Day attack, in early November 2009, I was ordered by my superiors at the Department of Homeland Security to delete or modify several hundred records of individuals tied to designated Islamist terror groups like Hamas from the important federal database, the Treasury Enforcement Communications System (TECS). These types of records are the basis for any ability to "connect dots." Every day, DHS Customs and Border Protection officers watch entering and exiting many individuals associated with known terrorist affiliations, then look for patterns. Enforcing a political scrubbing of records of Muslims greatly affected our ability to do that. Even worse, going forward, my colleagues and I were prohibited from entering pertinent information into the database.