You get what you asked for, though not always in name.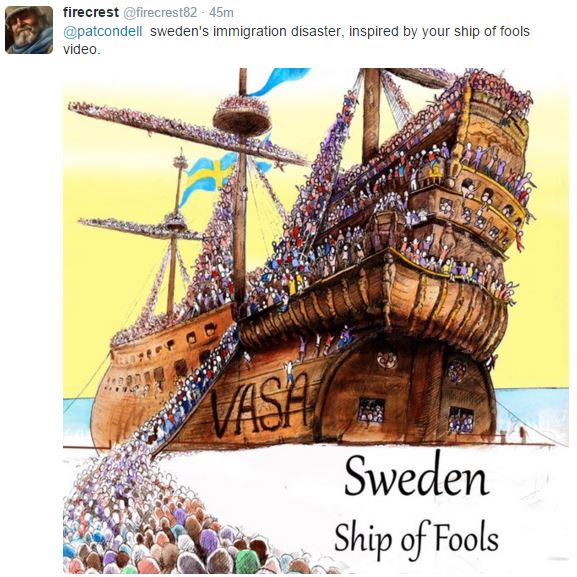 Sweden's police commissioner Dan Eliasson expects "even more trouble"

Swedish police file 5,000 migrant incidents
Published: 29 Jan 2016 15:52 GMT+01:00
Swedish police have had to act on more than 5,000 incidents concerning asylum accommodation and other issues concerning migrants since October, according to figures obtained by a Swedish newspaper.
The Dagens Nyheter newspaper recently revealed that the police have designated a special code, R291, for incidents involving asylum seekers and refugees, allowing them to keep tabs on how last autumn's record influx of asylum seekers into the country has affected their work.
According to SvD's collation of all R291 cases, police have been called out to no fewer than 559 registered assaults, 450 fights, 194 cases of violent threats, 58 fires, two bomb threats, nine robberies and four rapes, all involving recently arrived asylum seekers.
"The unrest in asylum accommodation is something that requires more and more of us," Sweden's police commissioner Dan Eliasson told SvD after the figures were released. "I am concerned about these developments. I fear that there may be even more trouble, I think the trend points in that direction. If we analyze this carefully, there is an increasing problem."