It's not just 'migration', but muslim migration that's destroying the city, as it is elsewhere around the European continent.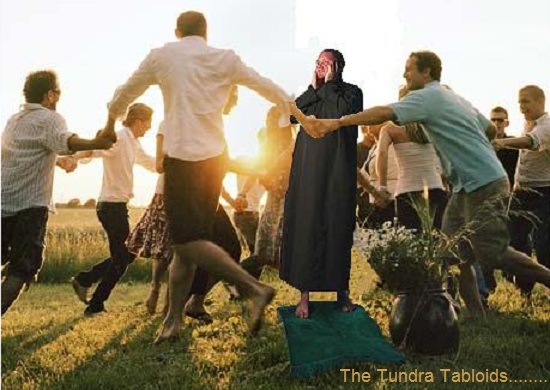 If not for Islam (and tribalism), the people flowing into these countries (using managed, careful immigration policies) would not be a problem for host societies. The indoctrination of Islamic thinking have warped these people, just as Marxist and Hitler's socialism warped the minds of hundreds of millions of people in the last century.
NOTE: This is all about ideology warping societies, and our resistance to seeing it envelope our own. Let us first tackle the Islamic problem because it offers the more dire threat presently, then turn our gaze towards the Left (regressives, pre-enlightenment throwbacks) which unleashed the Islamic threat upon us.
EXCLUSIVE -The city destroyed by migration: Inside the Swedish town where armed gangs patrol the streets, crime has exploded and a beautiful social worker's murder has shocked Europe
A 20-minute tram ride from the glittering water-fronted centre of Sweden's second city, Gothenburg, Mölndal, is where asylum worker Alexandra Mezher (right) was stabbed to death as she tried to stop a knife fight between two teenage migrants on Monday morning at the centre where she worked. Molndal (pictured inset) with a population of 63,000 took in 4,000 child migrants last year, more than any other city in Sweden – and receives £22.6million funding to house them. In the autumn 400 refugee kids were taken in every week.
Crime figures reveal there were 222 criminal complaints linked to migrant centres – between 20 October 2015 and 8 January this year. But the murder of Miss Mezher, 22, a Lebanese Christian, while she worked alone on a night shift, has shone the spotlight on the country's controversial open-door immigration policy. Somali-born Youssaf Khaliif Nuur (top right) has been charged with murder. Pictured left: teenagers on the streets of Mölndal.